Please note: The City of Irvine continues to follow state and federal health and safety guidelines to protect the public against COVID-19 infection. Face coverings are recommended, and required in certain settings as outlined in the California Department of Public Health Guidance for the Use of Face Coverings.
---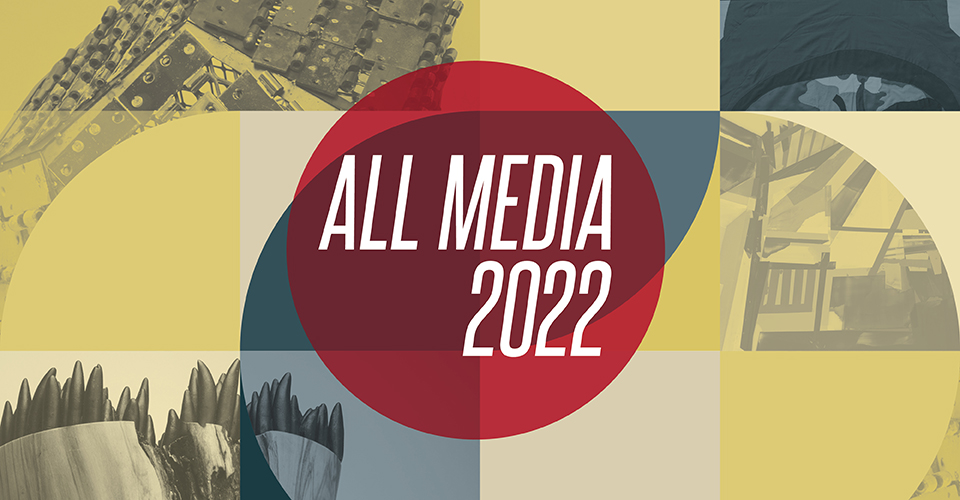 All Media 2022
APPLICATION DEADLINE:
April 30, 10:30 p.m. PST
Opening Reception: Saturday, July 9, 2–4 p.m.
Irvine Fine Arts Center is pleased to announce its annual juried All Media exhibition, July 9–October 8.
Applications for interested artists are now being accepted online here beginning March 14. The annual open call is an excellent opportunity for emerging, mid-career, and established artists to garner new patrons and expand their network of peers. This year's guest juror is Joseph Daniel Valencia, curator at the Vincent Price Art Museum.
For more information about All Media, click here.
---
The Fine Arts Exhibition Program presents contemporary and cultural art exhibitions that showcase local and regional artists. Exhibitions are designed to expand community awareness, understanding and sensitivity to art, and provide leisurely viewing enjoyment.
Learn more about exhibitions at City Hall here.
Learn more about exhibitions at the Great Park Gallery here.