Please note: The City of Irvine continues to follow state and local health and safety guidelines. Face coverings are required for visitors inside all City facilities, regardless of vaccination status, with some exemptions as outlined in the California Department of Public Health Guidance for the Use of Face Coverings. Recreational programming, including Open Studio, is available to the community for registration at yourirvine.org. 
---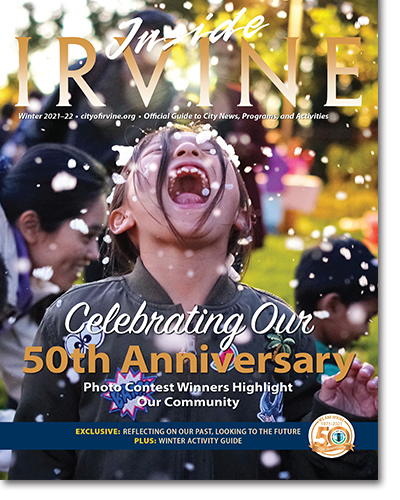 Read the winter edition of Inside Irvine for the latest information on City of Irvine classes, art exhibitions, activities, and programs.  
Please note that activities listed will only be conducted if allowed by existing guidelines at the time of class. Some activities may be limited in capacity, require location change, or be canceled to accommodate existing guidelines. See the most updated activities and sign up at yourirvine.org.