A Message from the Chief of Police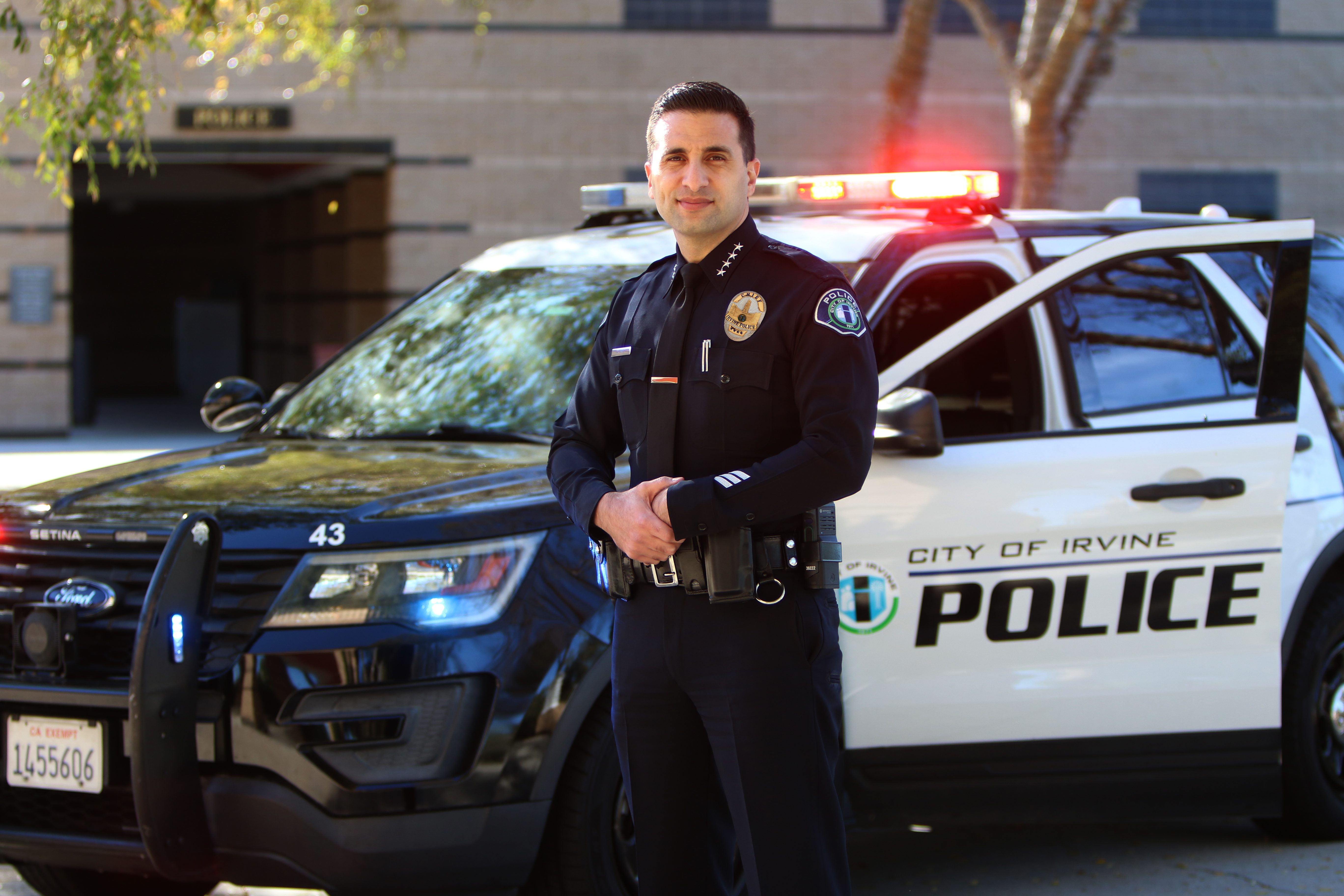 It is an absolute honor to be Irvine's Chief of Police.
I am grateful for the men and women of the Irvine Police Department who are dedicated to the safety of the Irvine community, for the City's leadership who consistently make public safety a priority, and for the residents and businesses in our community who are truly committed to working in partnership with us to keep Irvine safe.
As a resident of this community, I will work tirelessly to serve our residents by maintaining the high level of public safety our community has come to expect, and keep Irvine one of the best places to live, work, and play. I also look forward to new opportunities for our organization to engage and connect with our incredibly diverse community.
Michael Kent
Chief of Police