40 Years of Care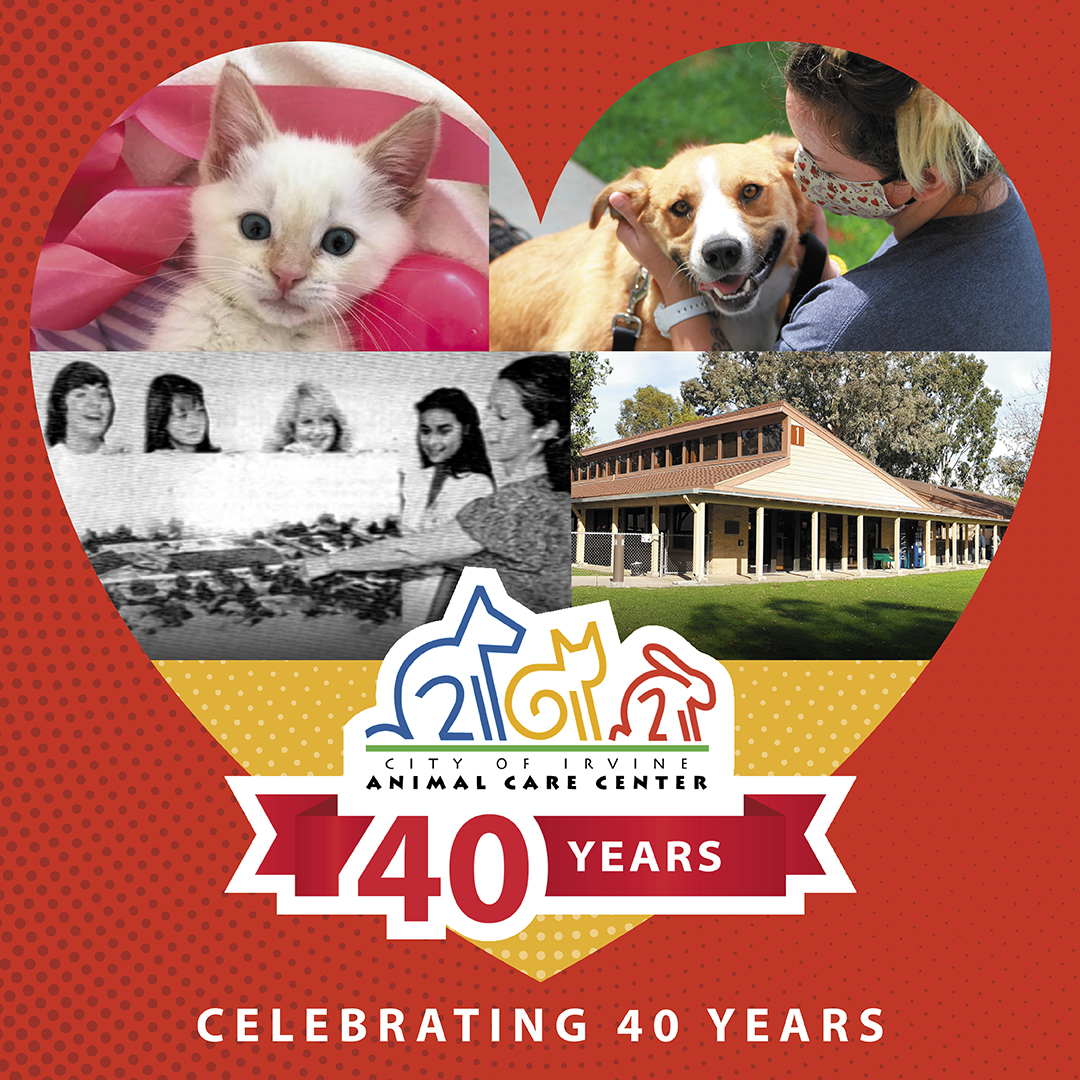 In 2022 the Irvine Animal Care Center celebrated 40 years of care. Click through the links below to see our favorite photos and stories. 
---
Top 40 Donation Items
In honor of the center's 40th Anniversary, we put together a list of our Top 40 Donation items. Take the list with you to a local pet store, or have items shipped directly to the center from our Amazon or Chewy wish lists. Visit the center's Foster Care Program page for more information on helping foster pets.
---
Top 40 Hits of 1982
Celebrate the Irvine Animal Care Center's 40th anniversary by rocking out to tunes from 1982! Check out Billboard's top 40 songs from 40 years ago, or our staff picks for their top 40 songs of 1982.
---
Our History & Highlights
Learn about the center's origin, including highlights featuring an alligator, pigs, raccoons, and goats! Read the story here.
---
Happy Adoption Stories
Michelle Cahill, 25-year Irvine Animal Care Center volunteer, has shared happy adoption stories from her time at the center. Read them here.
---
Helping Our Neighbors
The center's reach extends far beyond Irvine, helping pets in need. Read more here about how helping our neighbors has formed a key program for adoptable pets.
---
Join us online!
Follow the Irvine Animal Care Center on Social Media: