Park Map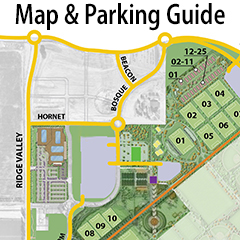 Great Park has entry points at Marine Way, Trabuco/Great Park Boulevard, and Ridge Valley. View a high-resolution map with parking guide here.
Great Park is growing, and many GPS systems, online maps, or directions other than those provided on this website are not reliable. Find recommended detailed parking directions here.
---
Interactive Map
Explore Great Park online through our interactive map featuring 360-degree photos. View Great Park interactive map here.
Find your way to a specific soccer field, track down the nearest restroom, or learn where the closest concession stand is, all from your mobile phone or computer.
---
Trail Map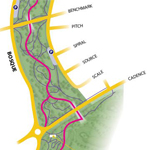 Walking and biking trails throughout Great Park connect residents and visitors to the surrounding natural beauty of Irvine. View a high-resolution map of Great Park Trails here.
Learn more about the Great Park Trails here.