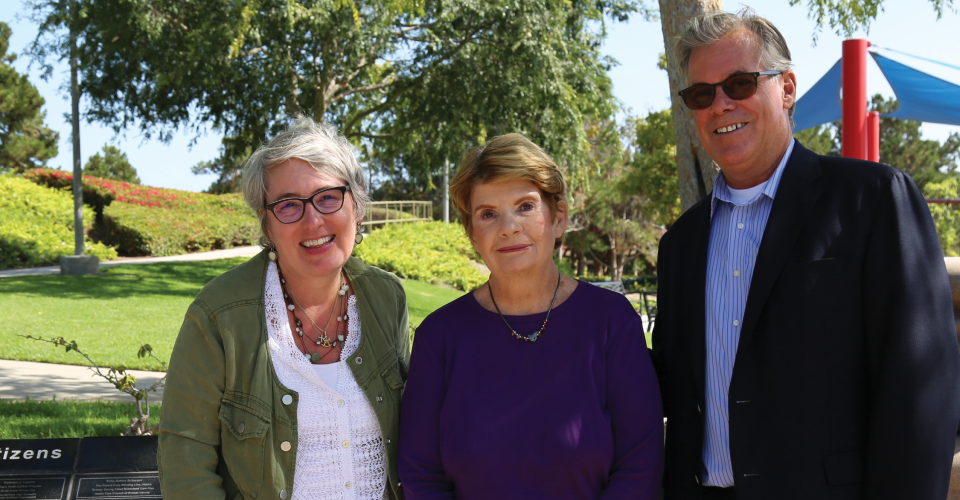 The City of Irvine is accepting nominations for individuals, groups, organizations, and businesses for the City's Wall of Recognition. The Wall of Recognition, established in 2006 at Colonel Bill Barber Marine Corps Memorial Park, recognizes those who have made significant contributions to the community. Nominations will be accepted November 1–December 30.
To be eligible for consideration, individual nominees must be or have been a person living, working, or attending school within the City. Groups, businesses, and organizations must be or have been located in Irvine. Additional criteria include:
Demonstrated creativity and/or initiative in providing service to the community;
Provided long-term service to the community, state, or nation;
Made unique contributions marked by excellence and worthy of honor;
Made distinct, significant contribution(s) for the betterment of the City;
Demonstrated exceptional determination, character, commitment, and leadership; and/or
Nominee died in the line of duty serving the City, the state, or the nation.
Any one individual or group may submit no more than three nominations. Forms are available at Irvine City Hall and online at cityofirvine.org/publicrecognition. Completed applications must be emailed, dropped off at City Hall, or postmarked by 5 p.m. Saturday, December 30, by one of the following methods:
Mail completed form to:

Email completed form to:

Drop off completed form to:

City of Irvine City Clerk
P.O. Box 19575
Irvine, CA 92623-9575

Irvine City Hall
Attn: City Clerk
1 Civic Center Plaza
First floor reception desk
For more information, visit cityofirvine.org/publicrecognition or call 949-724-6790.