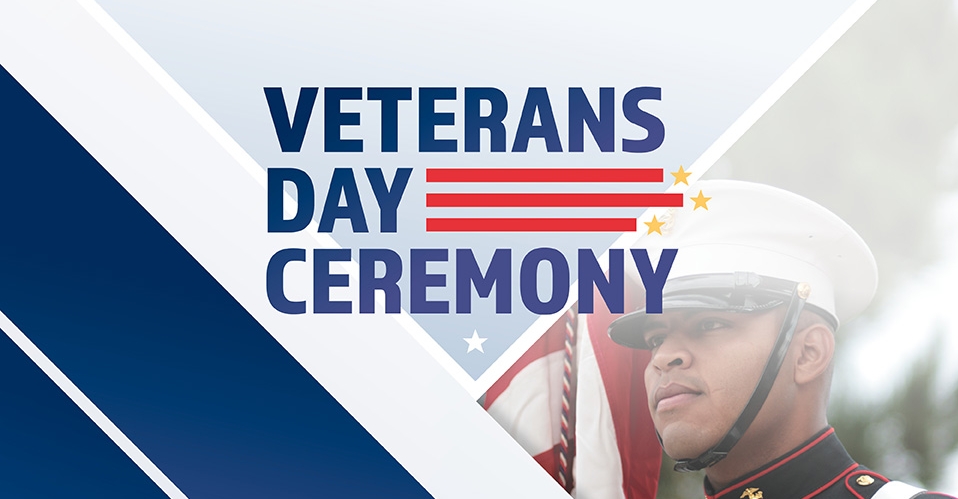 In honor of veterans and in support of their families, the City of Irvine is hosting a special Veterans Day Ceremony Friday, November 11, from 11 a.m. to 12:30 p.m. in the Formal Garden at Colonel Bill Barber Marine Corps Memorial Park.
"Veterans Day is a chance to honor and support the many individuals and families who have sacrificed everything for our freedom," said Mayor Farrah N. Khan. "I invite you all to attend the ceremony and pay tribute to veterans near and far."
The ceremony will pay tribute to our nation's troops — past and present — and honor local veterans, veterans groups, and military organizations. The public is invited to attend this free event. In the event of inclement weather, the Veterans Day Ceremony will move to the Irvine City Hall, located adjacent to the park.
Colonel Bill Barber Marine Corps Memorial Park is located at 4 Civic Center Plaza in Irvine. For more information, call 949-724-6606.