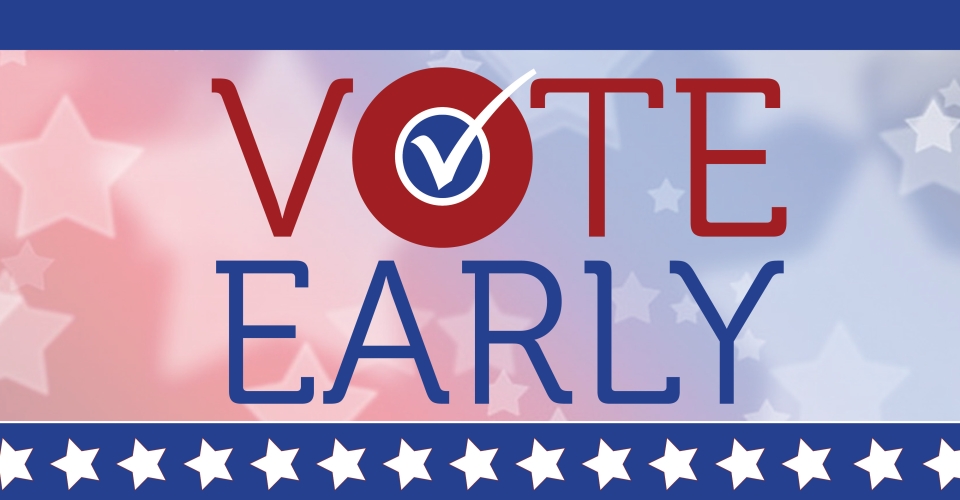 Ballots for the November 8 General Election have been mailed and registered voters can cast their vote one of three ways.
At a Vote Center: Voters can bring completed ballots to any Orange County Vote Center regardless of where they are registered in the County. They can also register to vote, request a replacement ballot, get help in multiple languages, and vote with an accessible voting machine at a Vote Center.
There will be 14 Vote Centers in Irvine, with two opening Saturday, October 29:
Irvine City Hall, 1 Civic Center Plaza (Drive-thru ballot drop-off available)
Los Olivos Community Center, 101 Alfonso
Twelve additional Vote Centers open Saturday, November 5.
At a Ballot Drop Box: Voters can also drop off their ballots at a secure Ballot Drop Box in Orange County now through Election Day. There are 10 Drop Box locations in Irvine. 
By Mail: Voters can mail their ballots at any U.S. mailbox; no stamp required.  
For more information, including Drop Box locations and Vote Center hours and locations, visit cityofirvine.org/election or ocvote.gov, or call the City of Irvine Election Hotline at 949-724-6159.
To register to vote in the November 8 election, visit RegisterToVote.ca.gov by Monday, October 24.