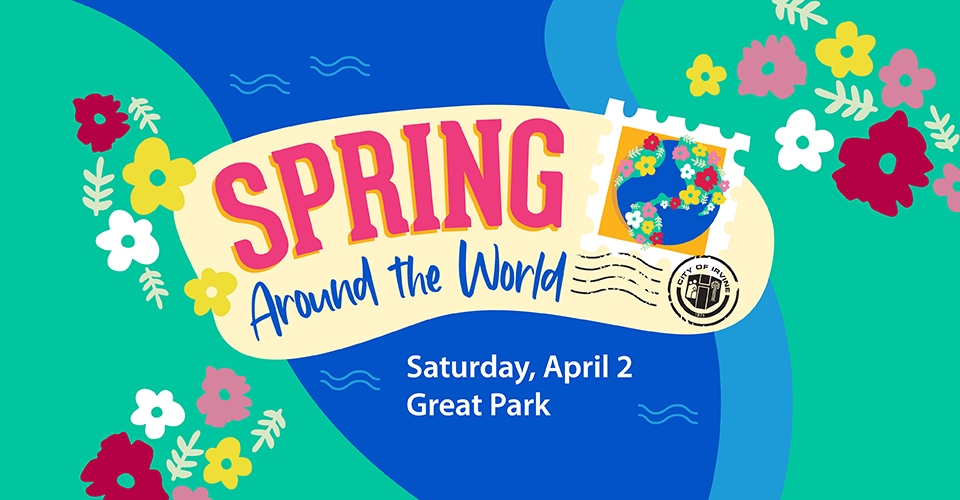 The City of Irvine is hosting Spring Around the World, a celebration of springtime cultural holidays and traditions. This free event will take place Saturday, April 2, 11 a.m.–4 p.m., in the heart of Great Park. Spring Around the World will be a meaningful, inclusive celebration that incorporates the best of Irvine's diverse heritages to offer a wide variety of multicultural food options, interactive and educational spring activities, live performances, and art exhibitions.
"Spring is a time when multiple festivals and holidays are celebrated around the world," said Mayor Farrah N. Khan. "The inaugural Spring Around the World event is a testament to the City of Irvine's commitment to celebrating and embracing its diverse and inclusive community, and I'm excited to share the many cultures and days of remembrance with all of you."
Families will delight in spring celebration-themed crafts, chalk art, face painting, games, and more. Attendees of all ages will enjoy international cuisine for purchase; educational displays; and live performances representing cultures from around the world.
The event and parking are free and do not require pre-registration. Attendees can park in Great Park Lot 2.
Great Park is at 8000 Great Park Blvd., in Irvine. For more information about Spring Around the World, visit cityofirvine.org/springaroundtheworld.