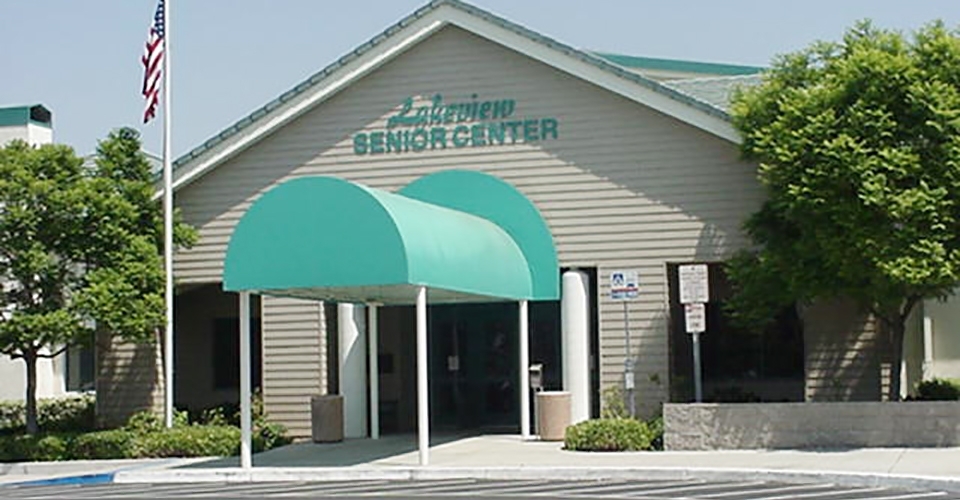 Effective March 13, 2020 at 5 p.m., the City of Irvine will temporarily close its Senior Centers as a Novel Coronavirus (COVID-19) precautionary measure to help protect our senior population.
Lakeview and Rancho Senior Centers and Trabuco Center will be closed for senior programming, activities and events until further notice beginning March 13, 2020. This includes classes, workshops, the Keen Center for Senior Resources, billiards room, fitness centers, computer lab, etc. Senior Services will continue to provide essential services such as a modified Congregate Meals Program with an outside lunch pick-up at Lakeview Senior Center, Meals on Wheels, and social services via phone.
Registered participants of the Congregate Meals Program will be able to pick up frozen lunches at Lakeview Senior Center on Mondays, Wednesdays, and Fridays from 10:30 a.m. to 12:30 p.m. To encourage social distancing, participants will be provided multiple meals for the week. The Meals on Wheels Program will continue to provide meals to our registered participants.
City staff will continue to monitor the situation closely. The COVID-19 situation is changing rapidly, and staff will follow the recommendations and guidelines of the County of Orange, the Centers for Disease Control and Prevention, and other authorities.
Senior Services staff will be available via phone at 949-724-6900 from 9 a.m. to 5 p.m. to assist individuals with questions regarding senior center operations and services. 
The City of Irvine's Community Services Department takes pride in the role we play in the lives of residents of all ages in the Irvine community and looks forward to the time when we can all gather together in good health.
Updates and additional information will be posted at on the City of Irvine's website.
Seniors and those with underlying health conditions are at a higher risk of illness from COVID-19. Please follow the precautionary measures listed on the Orange County Health Care Agency's website to reduce your risk.
Recommendations for COVID-19 Preparedness
The best way for the Irvine community to reduce their risk of getting sick, as with seasonal colds or the flu, still applies to prevent COVID-19:
Wash hands with soap and water for at least 20 seconds;
Cover your cough or sneeze;
Stay home if you are sick;
Avoid shaking hands; and
If you have recently returned from a country with ongoing COVID-19 infections, monitor your health and follow the instructions of public health officials.
There is no recommendation to wear masks at this time to prevent yourself from getting sick.
You can also prepare for the possible disruption caused by an outbreak:
Make sure you have a supply of all essential medications for your family;
Make a child care plan if you or a care giver are sick;
Make arrangements about how your family will manage a school closure; and
Make a plan for how you can care for a sick family member without getting sick yourself.
For additional information, visit the City of Irvine's website at cityofirvine.org.