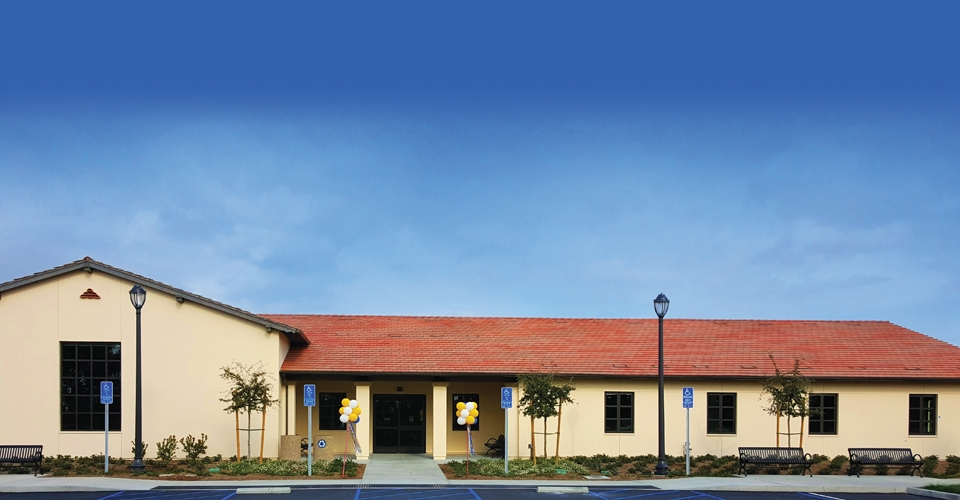 The City of Irvine is proud to announce the opening of Trabuco Center, the City's third senior center. A free, public Grand Opening Ceremony set for Feb. 20 at 10 a.m. will be held at the Center, 5701 Trabuco Road. This state-of-the-art center will provide programs and services for Irvine's growing older-adult population. 
The 7,500-square-foot facility features a top-of-the-line fitness center, large multipurpose rooms, lounge area, patio courtyard and free Wi-Fi. Its location along the Jeffrey Open Space Trail provides a tranquil backdrop for visitors. In homage to its surroundings, the Center puts a focus on the environment, utilizing solar panels on carports in the parking lot to help power the facility.
Trabuco Center will offer a variety of programs and activities, including fitness classes such as Zumba and line dancing; recreation programs such as bridge and chess; educational presentations; computer classes; and technology tutoring. The facility is also available for private reservations on evenings and weekends. 
The Trabuco Center is open Monday through Friday from 8 a.m. to 6 p.m. For more information, call 949-724-7300. 
Since its incorporation in 1971, Irvine has become a nationally recognized city, with a population of 250,384, spans 66 square miles and is recognized as one of America's safest and most successful master-planned urban communities. Top-rated educational institutions, an enterprising business atmosphere, sound environmental stewardship, and respect for diversity all contribute to Irvine's enviable quality of life. This family-friendly city features more than 16,000 acres of parks, sports fields and dedicated open space and is the home of the Orange County Great Park – the first great metropolitan park of the 21st century.  For more information, please visit cityofirvine.org.  
# # #