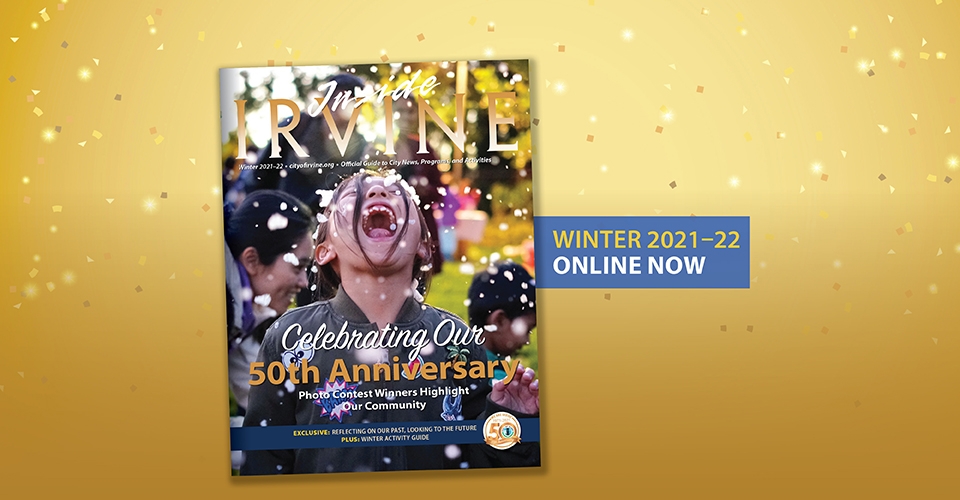 Wednesday, November 10, 2021
The winter issue of Inside Irvine is here!
Learn how we are commemorating Irvine's 50th anniversary, view images taken by community members highlighting the best of Irvine in our Anniversary Photo Contest, and look ahead to the future with exciting initiatives in the works for 2021 and beyond.
Learn more at cityofirvine.org/insideirvine.