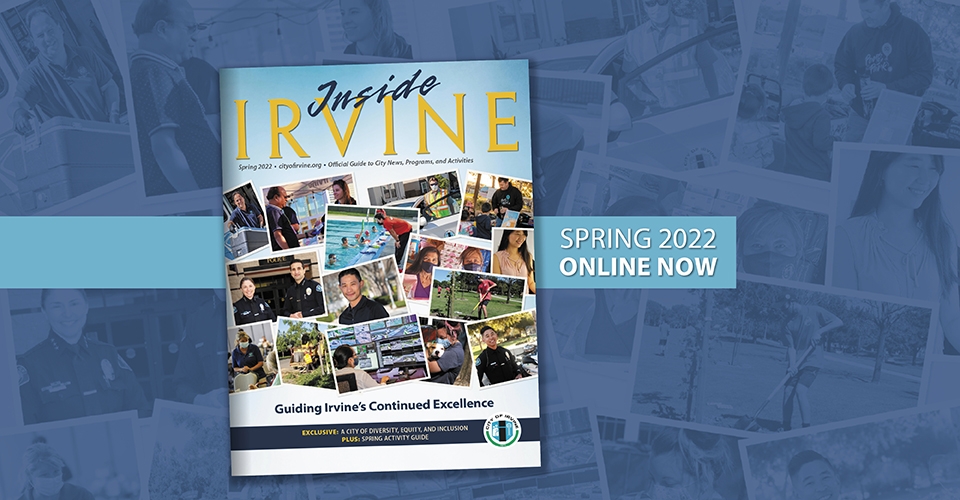 Wednesday, February 9, 2022
The spring issue of Inside Irvine is here!
Meet City Manager Oliver C. Chi; sign up to join the Cool Irvine climate movement to help the City become carbon neutral by 2030; and learn more about the City's commitment to diversity, equity, and inclusion within our community.
Learn more at insideirvine.org.