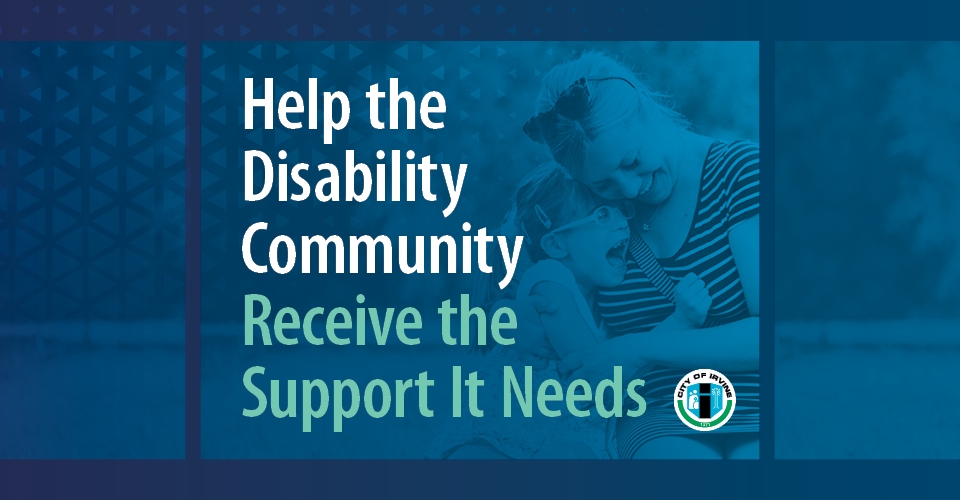 Wednesday, January 22, 2020
Help the Irvine Disability Community Receive the Services & Support It Needs
The 2022–26 State Plan is currently under development, and the City of Irvine wants to make sure the disability community's voice is heard.
The California State Council on Development Disabilities, an independent state agency established by state and federal law, wants to know what you and your family need to live independently and actively participate in your community. The council has released a survey that will run through February 2020 to gather this information, and input will help inform the state's five year plan.
This is a great opportunity for the special needs community to provide input on a plan that will directly impact services for people with developmental disabilities. Help build a new state plan, and fill out the survey by clicking the button below.