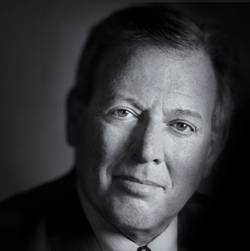 City Manager
John A. Russo
Photo credit: Benoit Malphettes
John A. Russo was hired by the Irvine City Council to be City Manager on July 10, 2018.
Russo began his career in public service as an elected official with the City of Oakland, first as a Councilmember from 1994-2000, and then City Attorney from 2000-2011. While in Oakland, he authored the open government law and the "Sunshine Ordinance" to ensure public transparency and full residential access to public information. He then moved to the City of Alameda, where he served as City Manager from 2011-2015.
The Brooklyn native, 59, graduated with honors in economics and political science from Yale University, and earned his law degree from New York University School of Law. He was a Legal Aid attorney in St. Louis before moving to Oakland in 1987, where he was president of Friends of Oakland Parks and Recreation, treasurer of the East Bay League of Conservation Voters, and pro bono attorney for neighborhood associations and nonprofits. In 2002, Russo served as League of California Cities president; he also was a Board member for the National League of Cities.
Russo is Irvine's fifth City Manager.
As Russo begins his career in Irvine in July 2018, his qualifications include:
Exceptional breadth and depth of legislative and executive management experience in municipal governance combined with extensive professional, political, and personal networks throughout California and in Washington, D.C.
A sterling statewide reputation among local elected officials and journalists as a champion for local democracy, fiscal prudence, and governmental transparency.
Expert communication skills in all relevant venues, including formal speeches, media interviews, persuasive essays, boardroom presentations, and one-to-one mentoring.
Demonstrated track record of success in strategy, conception, and implementation of public policy initiatives at the state and municipal level.
His awards and honors in the past two years include: Public Partner of the Year, Inland Empire Economic Partnership; Strategic Leadership and Governance Award, Cybersecurity Program, ICMA; Equip to Innovate Top 5 Cities Nationwide, Governing Magazine; and What Works Cities Designation, Bloomberg Foundation.
Russo is licensed to practice law in the states of California and Missouri.