In early 2021, the City of Irvine passed a resolution reaffirming Irvine's commitment to Diversity, Equity, and Inclusion in our City and subsequently formed a Diversity, Equity, and Inclusion Committee. The committee's first campaign, We Are Irvine, aims to embrace and celebrate diversity and foster an environment that is inclusive of all cultures, races, ethnicities, genders, sexual orientations, ages, abilities, perspectives, and ways of thinking. 
This webpage is an arm of the We Are Irvine campaign and will be updated regularly to reflect the current and upcoming celebrations and observances of our community members and residents. 
June 2023
For a description of all DEI recognitions, view our DE&I Calendar.
New Normal: Skateboarding Now 

Head to the Great Park Palm Court Arts Complex to view the new exhibition, New Normal: Skateboarding Now. Evolving out of the 1950's California surf community, skateboards brought the sensations of the water sport to the streets, becoming a staple of California's cultural landscape. Since then, skateboarding continues to evolve, capturing the attention of each generation in a different way promoting diversity and inclusivity.
Exhibition: June 4–August 27
Exhibition Opening: Sunday, June 4 | 1–3 p.m.
Learn More
Image Credit: Naw Miranda - Entre Linhas Skate ® Project @nawmiranda.ph / between linesskt
Juneteenth Freedom Celebration
June 18 | Great Park | 11 a.m. - 4 p.m.
Learn about Black culture as well as the history and significance of Juneteenth at our second annual Freedom Celebration at the Great Park Palm Court. This free event will feature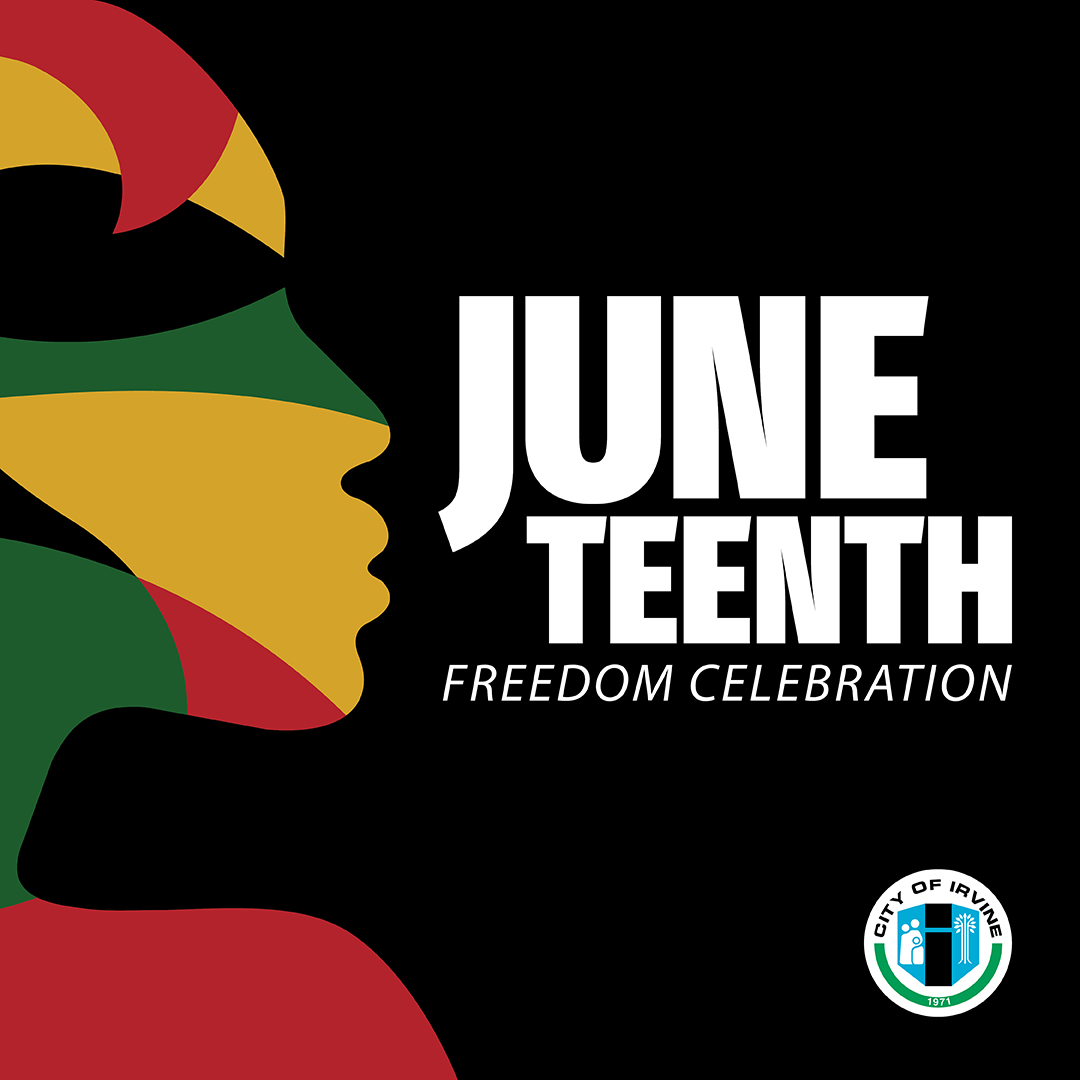 interactive activities, local organizations, and live performances. The event is open to the public. Free parking is available on-site. Food trucks will be available for visitors to purchase food.
Juneteenth dates back to June 19, 1865, and is the oldest known annual observance commemorating the abolishment of slavery in the United States. Juneteenth became a celebration of freedom and achievement, gathering family and communities with food, entertainment, spiritual and religious ceremonies, and cultural storytelling. Today, Juneteenth takes on a symbol of pride in African American experiences and ancestral roots that is recognized annually across the country.
Juneteenth Freedom Celebration is presented by BIPOC Orange County in partnership with the City of Irvine.  Visit irvinejuneteenth.com for more information, including how to become a sponsor or a vendor. 
City Proclamations and Resolutions will be added here once set forth by the Irvine City Council at regular meetings. 
The Irvine Multicultural Association (IMA) is a program designed for Irvine's senior residents and offers educational resources and social functions for the community. IMA's mission is to promote harmony and understanding for a better, enlightened, and healthier community. The association was formed by the same group that introduced Irvine's Global Village Festival to the community over 20 years ago.
IMA's planning committee seeks to highlight a particular culture each month through programs like their International Film Series, the English Mentoring Program, and other outlets. For more information on these programs and events, see the DEI events section above, or visit their webpage. 
The IMA planning committee is looking for additional members to join the committee. Ideal representatives share the mission of the association. Please see the flier below for more information. 
Irvine Multicultural Association Flier
Past Celebrations
Learn more about past celebrations and observances of our diverse community members and residents by clicking here.