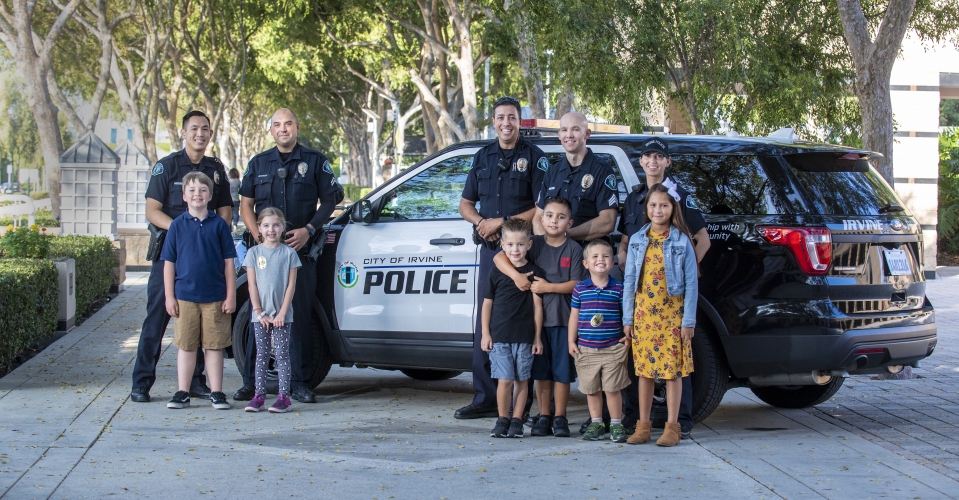 Irvine is the Safest City of its size for Part I violent crime, according to FBI data for calendar year 2019. Information released Monday shows Irvine has the lowest rate of violent crime per capita of any city in the nation with a population of 250,000 or more. This is the 15th consecutive year Irvine has had the lowest per capita violent crime rate for its size.
Irvine is also the Safest City of its size for Part I violent crime for the first half of 2020, according to preliminary FBI data released earlier this month.
The FBI's Annual Uniform Crime Report measures Part I crime, which includes murder, rape, robbery, aggravated assault, burglary, larceny-theft, auto theft and arson.
Irvine Mayor Christina Shea congratulated the Irvine Police Department on this achievement.  "Once again, the men and women of the Irvine Police Department were successful in maintaining the safety of everyone in our wonderful community," said Mayor Shea. "The partnership of our police department, City Council, residents, and businesses continues to make Irvine the safest city to live, work, and play." 
Irvine Police Chief Mike Hamel credited the department's positive relationship with the community and strong City leadership for its continued success. "Irvine continues to be a safe community due to the partnership between the committed men and women of the Irvine Police Department, our City leaders who always make public safety a top priority, and our residents and business community," said Chief Hamel. "Maintaining public safety, while delivering professional and compassionate service to everyone is always our top priority."
For more information on programs and services provided by the Irvine Police Department, visit irvinepd.org. To view the FBI report for 2019, visit https://ucr.fbi.gov/crime-in-the-u.s/2019/crime-in-the-u.s.-2019. To view the preliminary half-year data for 2020, visit https://crime-data-explorer.fr.cloud.gov/explorer/national/united-states....