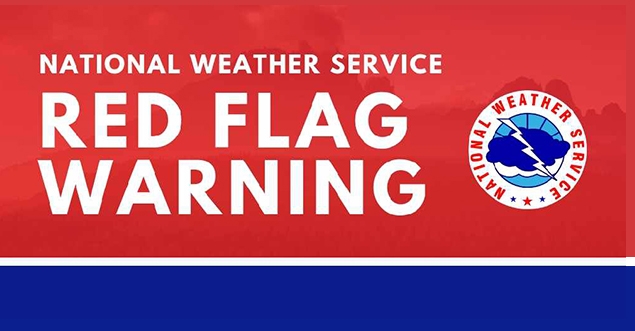 The National Weather Service has issued a Red Flag Warning across much of Southern California. A Red Flag Warning means warm temperatures, very low humidities, and stronger winds are expected to combine to produce an increased risk of fire danger.  
The California wildfire threat is real and growing. One of the ways Southern California Edison (SCE) is reducing wildfire risks is Public Safety Power Shutoffs (PSPS). During these events, SCE may need to proactively shut off power because of elevated weather conditions — such as strong winds, high temperatures and dry vegetation — that can cause a power line to fall and spark, possibly creating a wildfire.
PSPS events are temporary and meant to keep you and your community safe. Customers who live in high fire risk areas,as defined by the California Public Utilities Commission, are more likely to experience a PSPS. However, customers who do not live in these high fire risk areas may also be impacted because of how the electrical grid is interconnected. 
Stay Safe During an Outage 
First, check for blown fuses or tripped circuits that may be the cause of the loss of power. Also, see if your neighbor has power. This will help determine whether there's an electric outage.
Switch off the lights (except one). You can help prevent damage to your electronics and appliances by unplugging them -- computers, stereos, televisions and air conditioners. After the electricity is restored, you can plug them in again.
Get updates from a battery-powered radio if it's a storm or emergency situation. If it's a hot day, find relief from the heat at a nearby cool center.
Keep a fully charged cell phone on hand. During power outages, you may lose phone service, and your cordless phone may also lose power.
Keep refrigerator and freezer doors closed. It helps keep the food cool. Before eating food items, check them for spoilage.
Never light fires or charcoal indoors. If you are cold during a power outage, wear multiple layers of warm clothing.
If you see a downed power line, do not touch it. Call 911 immediately.
For more information, including additional tips on using a generator, medial equipment, driving during an outage, and more visit SCE's Prepare for an Outage site.