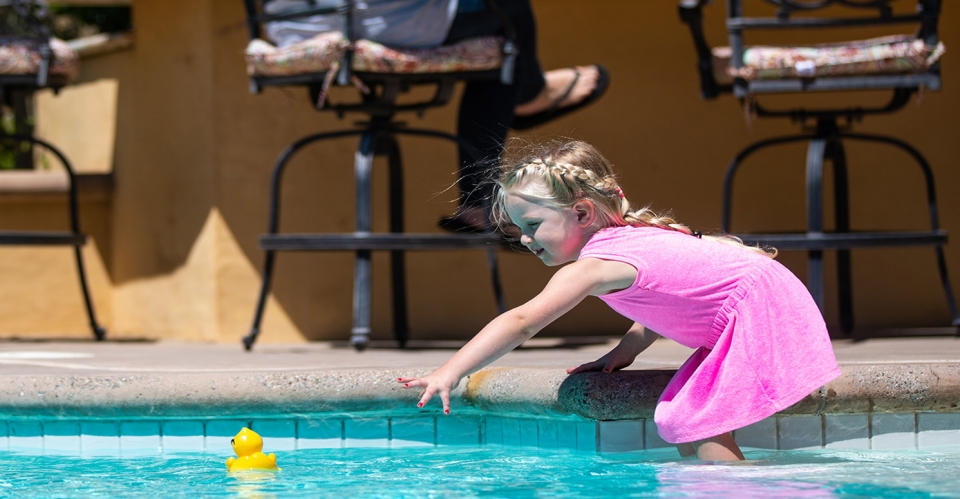 People of all ages are at risk of drowning if care is not used to protect loved ones. 
Although 100 percent preventable, drowning is the leading cause of accidental death among children age 5 and under and among the top five leading causes of death for those age 18 under in Orange County. 
Drownings occur year round in Orange County, but increase during the summer months. The most common reason children drown is a lapse in active adult supervision. Drowning is silent and can occur in as little as two inches of water and as quickly as 20 seconds. In addition, the U.S. Consumer Product Safety Commission found that nearly 70% of children ages 0-4 that were found in the pool were not supposed to be in or near the pool. The City of Irvine and the Orange County Fire Authority want to remind you to be vigilant when it comes to pool safety. Please view the Pool Safety Tips to keep you and your loved ones safe around the water. In addition, view the resources below for further guidance. 
Orange County Fire Authority Resources:
ICTV Videos: 
Drowning Prevention PSA by our Children
Drowning 2018: 100% Preventable
Only You Can Prevent a Drowning
Orange County Fire Authority's Videos: