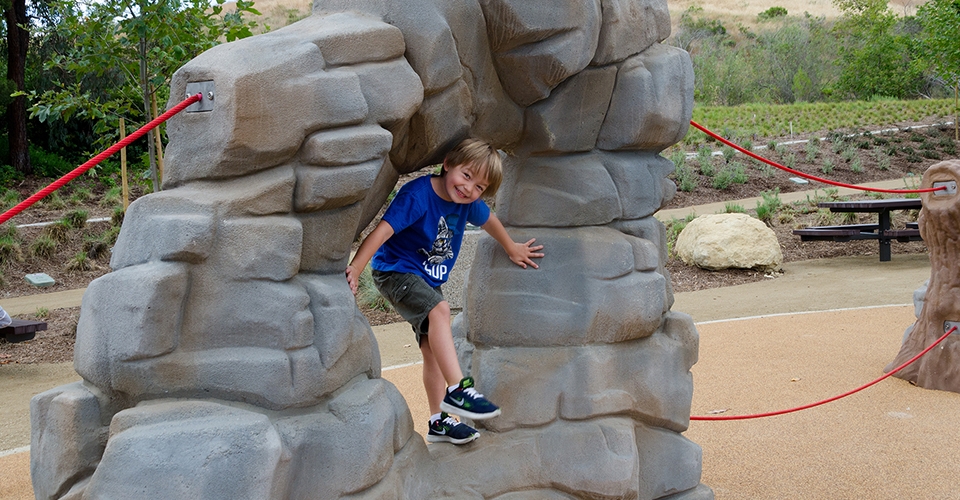 Quail Hill Community Center invites parents and children to visit its newly opened Rocks & Ropes playground. The playground includes various-sized ropes, rock formations and logs made of synthetic rubber and concrete-sandstone for climbing, jumping and swinging. It is open to the public 9 a.m.-9 p.m. Monday through Friday, 9 a.m.-10 p.m. Saturday, and noon to 6 p.m. Sunday.
The Rocks & Ropes playground combines modern play with elements of nature, encouraging an active play experience while complementing the nearby Irvine Open Space Preserve hiking and biking trails. Quail Hill Community Center, which opened in March, is the City of Irvine's newest community center and also features spaces for art, dance, fitness and educational programs.
Quail Hill Community Center is located at Quail Hill Community Park, 35 Shady Canyon Drive in Irvine. For additional information, call 949-724-6814.