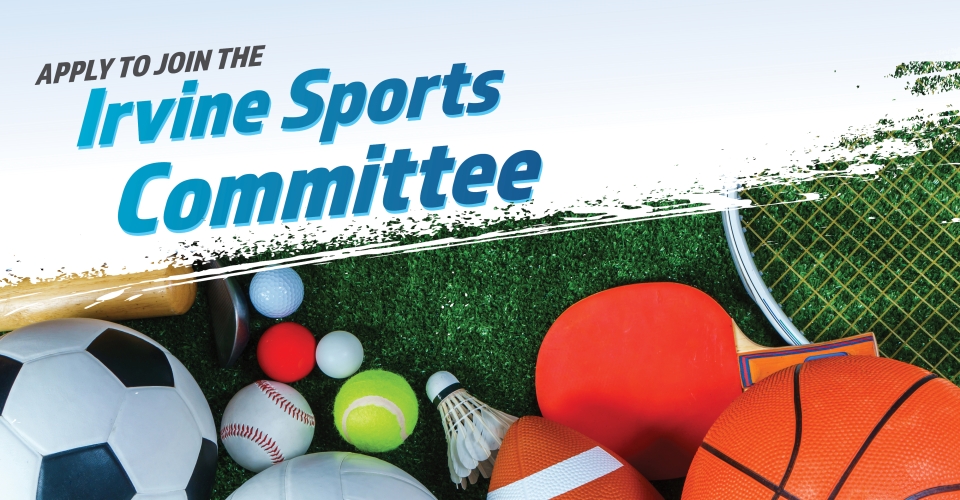 The City of Irvine is accepting applications to fill two volunteer member-at-large vacancies on the Irvine Sports Committee. The committee is composed of representatives from Irvine's youth sports organizations. It provides the City Council and the Community Services Commission with input and feedback on policies, programs, facilities, and the needs of the Irvine youth sports community.  
While most committee members represent a specific program and sport, members-at-large are selected through a public recruitment process to provide general perspective and guidance.  
Applicants must reside in the City of Irvine and be willing to commit to a two-year term of active service. Committee meetings are held quarterly on Tuesdays at 7 p.m. at Quail Hill Community Center. Meetings are both in person and virtual until further notice.
Applications are available online now at cityofirvine.org/sportscommittee. Completed applications must be submitted online by 5 p.m. Monday, October 23.   
For additional information, contact Community Services Superintendent Steven Stewart at 949-724-6615 or sstewart@cityofirvine.org.