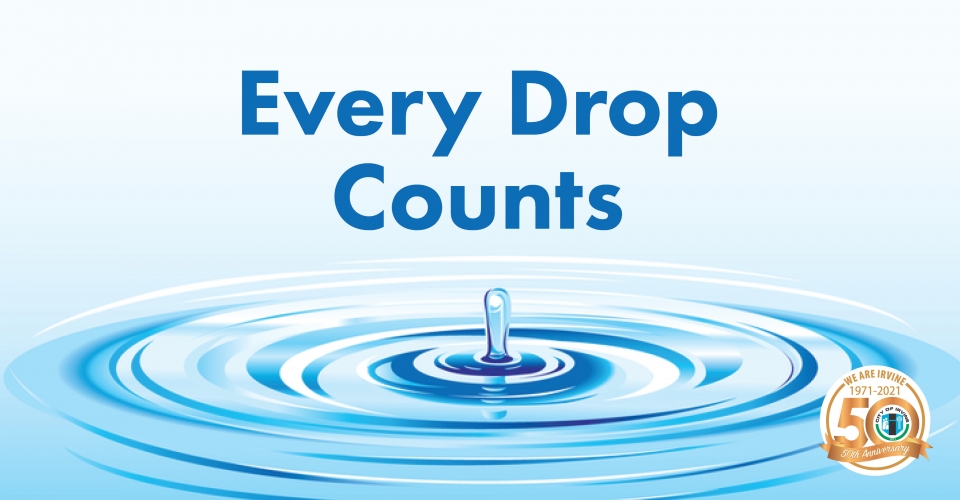 Wednesday, March 31, 2021
Mayor Farrah N. Khan is joining mayors across the country for the 10th Anniversary of the National Mayor's Challenge for Water Conservation by asking residents to make a long-term commitment to manage water resources more wisely.
The annual challenge, April 1- 30, is a nonprofit national community service campaign that encourages leaders to inspire their residents to make a series of simple pledges at mywaterpledge.com to use water more efficiently, reduce pollution, and save energy. The program was started 10 years ago by a handful of mayors who were looking for alternative ways to engage their residents more deeply about the coming water challenges in the United States.
"We all need to work together to reduce pollution, water waste, and explore ways to improve the health of our community," said Mayor Farrah N. Khan. "Join me in celebrating Earth Month by taking part in the National Mayor's Challenge for Water Conservation. Make your pledge today to save water, energy, and more — it only takes a minute and EVERY DROP COUNTS."
Last year, residents from more than 2,000 cities in all 50 U.S. states pledged to reduce their annual consumption of freshwater by over 1 billion gallons, reduce waste sent to landfills by 29 million pounds, and preventing hundreds of thousands of pounds of hazardous waste from entering our watersheds. The Challenge goes beyond short-term issues and looks at the ways our water use will affect the future of our communities — from how we manage our coasts, lakes, and rivers to reducing polluted runoff.
To participate, visit mywaterpledge.com to make a series of online pledges to conserve water on behalf of the City of Irvine. Cities with the highest percentage of residents who take the challenge in their population category a chance to win $3,000 toward their home utility bills, and hundreds more eco-friendly prizes including Toro Irrigation Smart Controllers, gift cards for Hobie Surf Shops, and more. In addition, residents can nominate a deserving charity from Irvine to receive a 2021 Toyota Highlander Hybrid. Students and teachers are encouraged to take part, as well.
The foundation has also created a new digital tool called MyVolunteer Water Project, in support of the program that gives residents a unique way to do hands-on home, community, and workplace projects year-round in support of Irvine's sustainability efforts. The more projects residents do throughout the year, the better chance Irvine has to win the mayor's challenge in April.
The 10th Anniversary National Mayor's Challenge for Water Conservation is presented by the Wyland Foundation and Toyota, with support from the U.S EPA WaterSense, The Toro Company, National League of Cities, Hobie Surf and Petal.