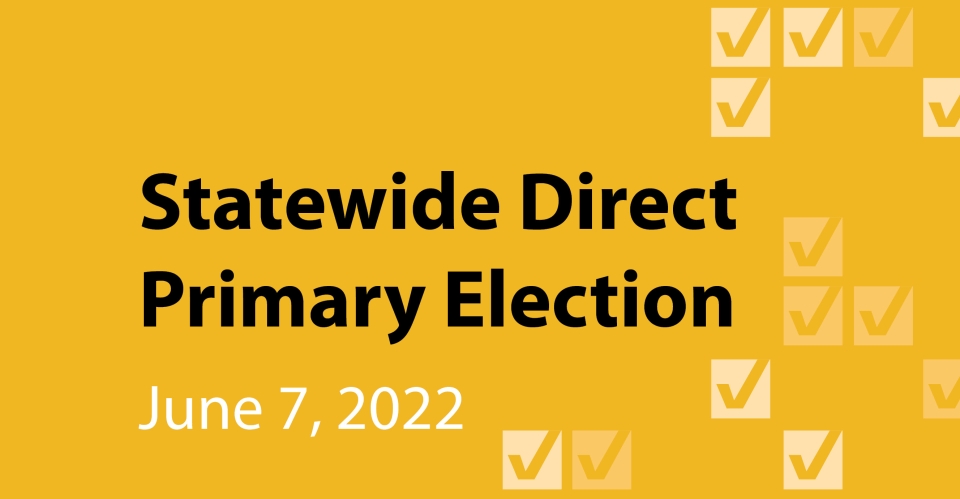 Ten City of Irvine facilities and five community facilities will serve as Voting Centers for the upcoming Statewide Direct Primary Election on June 7.  
In addition to in-person voting, all registered voters will receive a vote-by-mail ballot in mid-May. In lieu of voting in person, voters can drop off their completed ballots at: 
Any Orange County Vote Center, including 15 in Irvine. 
A secured ballot drop box in Orange County, including 10 in Irvine.  
A U.S. mailbox  
Any Vote Center with a drive-thru option 
 
Location

Address

 May 28-June 3
8 a.m.-5 p.m.

June 4-6
8 a.m.-8 p.m.

June 7
7 a.m.-8 p.m.
Irvine Civic Center*
1 Civic Center Plaza
X
X
X
Los Olivos Community Center
101 Alfonso
X
X
X
Portola Springs Community Center
900 Tomato Springs
X
X
X
Creekside Education Center
3387 Barranca
 
X
X
Cypress Community Center
255 Visions
 
X
X
Deerfield Community Center
55 Deerwood W
 
X
X
Harvard Community Center
14701 Harvard
 
X
X
Irvine Valley College - Gym
5500 Irvine Center Drive
 
X
X
Las Lomas Community Center*
10 Federation Way
 
X
X
Northwood Community Center*
4531 Bryan
 
X
X
Quail Hill Community Center*
39 Shady Canyon
 
X
X
UCI Newkirk Alumni Center
450 Alumni Court
 
X
X
University Community Center
1 Beech Tree
 
X
X
University Hills Community Center
1083 California Ave.
 
X
X
Westwood Training Center
1 Liberty
 
X
X
* Drive-thru ballot drop-off option
The City Clerk's Office will be open Tuesday, June 7 from 7 a.m. to 8 p.m to answer questions and provide assistance. Please visit cityofirvine.org/election for detailed information on voting options, Vote Center location information, and additional resources.