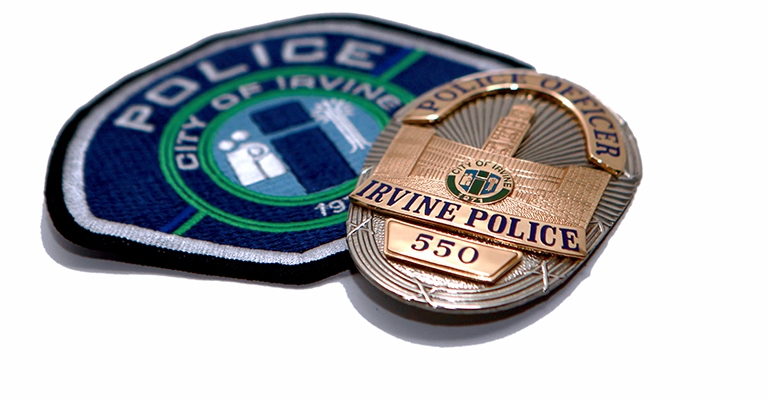 Monday, September 24, 2018
Irvine is the Safest City of its size for Part 1 violent crime, FBI data for calendar year 2017 shows. The information released Monday shows that Irvine has the lowest rate of violent crime per capita of any city in the nation with a population of 250,000 or more. This is the 13th consecutive year Irvine has earned the Safest City designation. This year, Irvine also had the lowest rate of total Part 1 crime for a city of its size.
The FBI's Annual Uniform Crime Report measures Part 1 crime, which includes murder, rape, robbery, aggravated assault, burglary, larceny-theft, auto theft and arson.
Irvine Mayor Donald P. Wagner congratulated the Irvine Police Department on this achievement. "The men and women of the Irvine Police Department have again made the hard work of providing unparalleled community safety look easy. It is not; it comes only with a professionalism in everything they do," Wagner said. "The City Council and every citizen of Irvine, plus everyone who works or visits here, continue to owe a debt of gratitude to the IPD. Congratulations to them on this recognition and thank you for your dedication to duty."
Irvine Police Chief Mike Hamel spoke to the partnership that perpetuates the City's success.
"The safety of our City is truly a collaborative effort. The dedicated men and women of the Irvine Police Department work tirelessly every day to keep our community safe. Our residents and members of the business community partner with IPD to prevent and help solve crime. Our City leaders have always made public safety a top priority, ensuring IPD has the resources necessary to provide only the highest level of service to the public. It is this comprehensive effort that has allowed Irvine to preserve the safety and quality of life our residents have long enjoyed," Chief Hamel said.
For more information on programs and services provided by the Irvine Police Department, visit irvinepd.org. To view the FBI report, visit http://ucr.fbi.gov/crime-in-the-u.s.