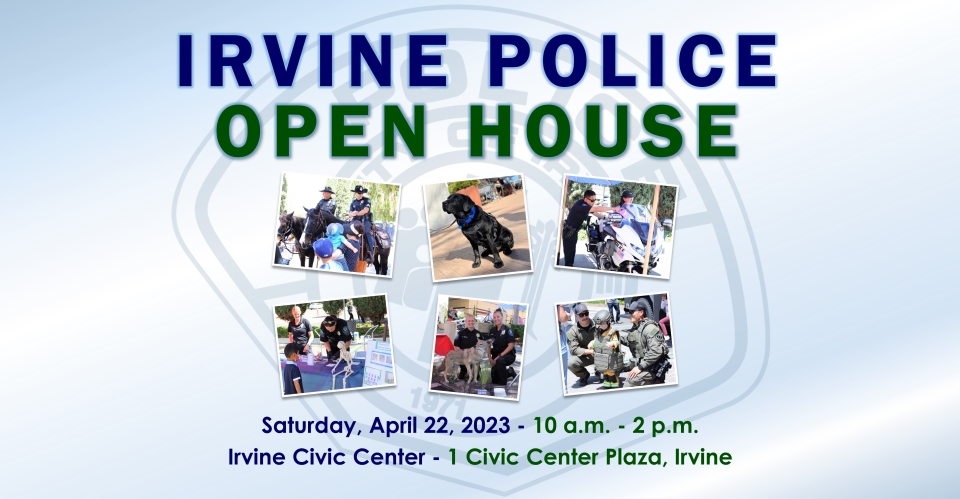 Date: Saturday, April 22, 2023, 10 a.m. - 2 p.m.
The Irvine Police Department will host an Open House Saturday, April 22, from 10 a.m. to 2 p.m. The event will be held in the piazza and parking lot of the Irvine Civic Center located at 1 Civic Center Plaza. Attendees can see police and fire vehicles along with skill demonstrations from K-9, drone, and motorcycle officers. There will be opportunities to take photos, play games, get a face painting, and receive special giveaways while supplies last. Food will be available for purchase.
Free shuttles will be provided from off-site parking lots at Creekside High School and Free Chapel. Residents can also choose to ride their bikes to the Civic Center and take advantage of a complimentary bike valet.
Learn more in the event flier. For more information, email crimeprevention@cityofirvine.org.