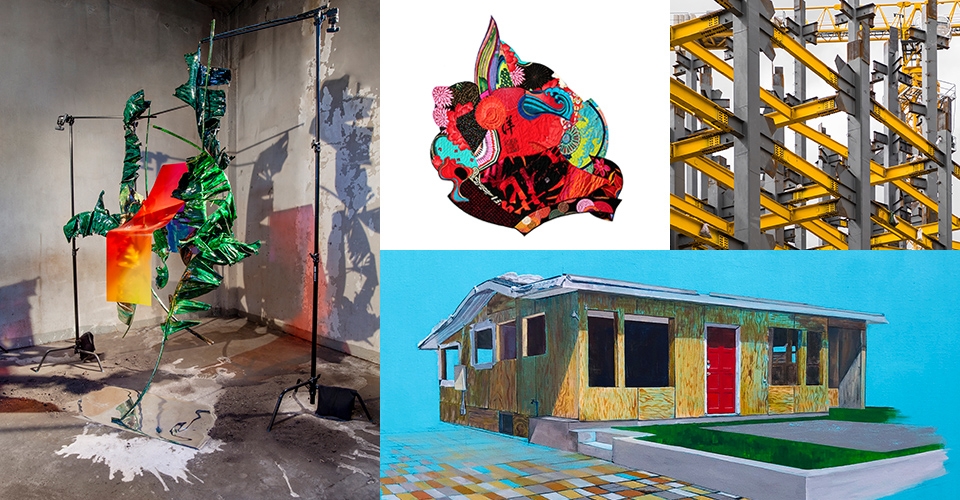 The Irvine Fine Arts Center announces the opening of its latest exhibition, All Media 2019, an annual juried show featuring the work of Southern California artists. An opening reception is 4–6 p.m. Saturday, September 7, with an award presentations beginning at 5 p.m. The exhibition runs through Saturday, October 26.
All Media 2019 is juried by nationally renowned artist Constance Mallinson. It features painting, drawing, photography, printmaking, sculpture, installation, digital media, and more. Admission and parking are free. Gallery hours are 10 a.m.–9 p.m. Monday–Thursday, 10 a.m.–5 p.m. Friday, and 9 a.m.–5 p.m. Saturday.
All Media 2019 exhibition artists include: Luciana Abait, Julia Alexander-Bates, Mary Allan, Norman Aragones, Christine Atkinson, Renee Azenaro, Henry Bell, Sienna Browne, Blair Cahill, Cheryl Chan, Michael Chesler, Taliny Chhung, Hazel Hyegyoung Choo, Helen Cox, Carol Daley, Victoria Deneroff, Jamee Eaton, Fred Emmert, Anita Enriquez, Katlin Evans, Kaloust Guedel, Steven Hampton, S. P. Harper, Susan Hazard, Fred Hope, Austin Irving, Jeongmyo Kim, Linda King, Ronald Knepper, Nadim Kurani, Sandra Lauterbach, Claire Livingston, C. Matthew Luther, Kiara Machado, Mahtab Mohammadi, Donna Morin, Charlene Mosley, Annalise Neil, Kyong Boon Oh, Richard Parker, Steve Pollard, Laura Roberts, Alain Rogier, Corliss Rose and John Lemieux Rose, Pamela Rush, Michele Sherlock, Carl Shubs, Threadwinners, Naeim Vahedi, Riley Waite, Michael Weitzman, Caroline Yoo, Stephen Yoon, and Liang Zhang. 
The Irvine Fine Arts Center is located inside Heritage Community Park at 14321 Yale Ave. For more information, visit irvinefinearts.org or call 949-724-6880.