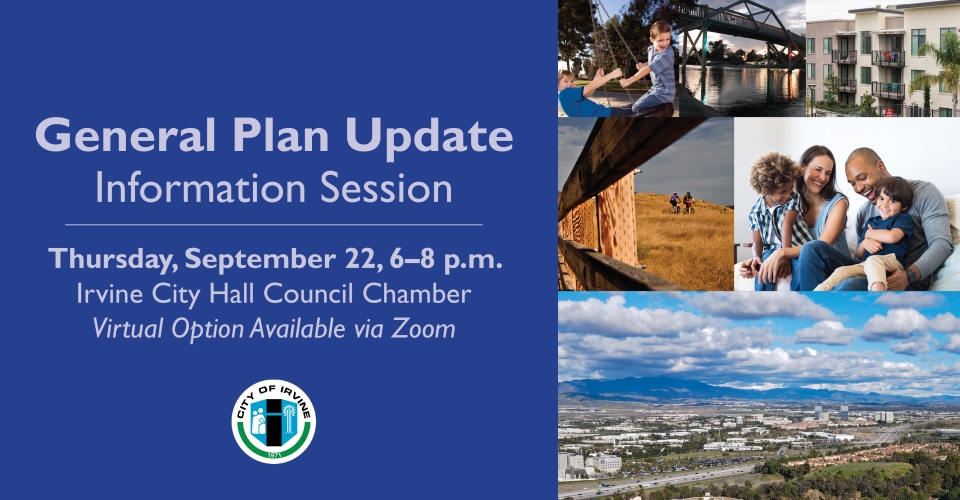 The City of Irvine will hold an information session for residents to learn more about the General Plan Update process. The information session will take place Thursday, September 22, from 6 to 8 p.m. at the Irvine City Hall Council Chamber. A virtual attendance option is also available via Zoom, and registration is required here.
The General Plan is a state-required document representing the long-range vision of the City of Irvine. The General Plan Update will contain goals and policies to help the City reach its vision, ensuring Irvine's high quality of life is preserved and enhanced as the City matures.
Residents are encouraged to join the information session to learn about the General Plan Update, as well as future outreach events planned for 2023.
For more details about the information session and for translation services, please contact Senior Planner Justin Equina at 949-724-6581 or email gpupdate2045@cityofirvine.org. For more information about the Irvine 2045 General Plan Update, visit irvine2045.org.