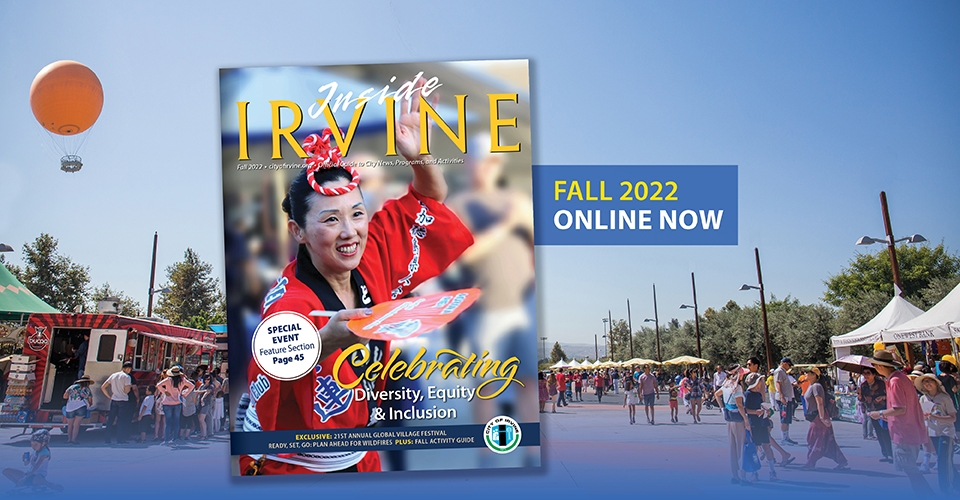 Thursday, August 11, 2022
The fall issue of Inside Irvine is available now at insideirvine.org. Learn how the Irvine Global Village Festival supports local businesses; read about the many ways Irvine is celebrating diversity, equity, and inclusion; and find out how you can prepare yourself for wildfires. Then, search the Fall Activity Guide for City classes, camps, and programs happening this season.
The digital edition is online now, and Irvine residents will see Inside Irvine in their mailboxes soon. You can also preview all upcoming classes now at yourirvine.org. Registration will open for all fall activities Monday, August 15.