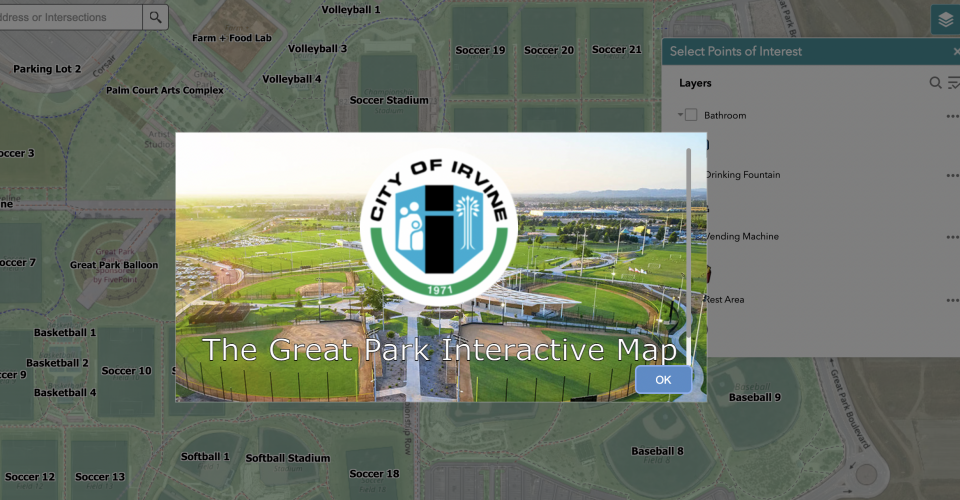 Whether at home from the computer or while at the park on your mobile phone, you can now explore the Orange County Great Park through a newly launched interactive map.
The Great Park's interactive map features 360-degree photos and allows visitors to search for the park's many available amenities including walking pathways, sports facilities, restrooms, playgrounds, and shade areas. Find your way to a specific soccer field, track down the nearest restroom, or learn where the closest concession stand is to buy some snacks before continuing to enjoy your day at the park.
Check out the Great Park's interactive map now at ocgp.org/maps.