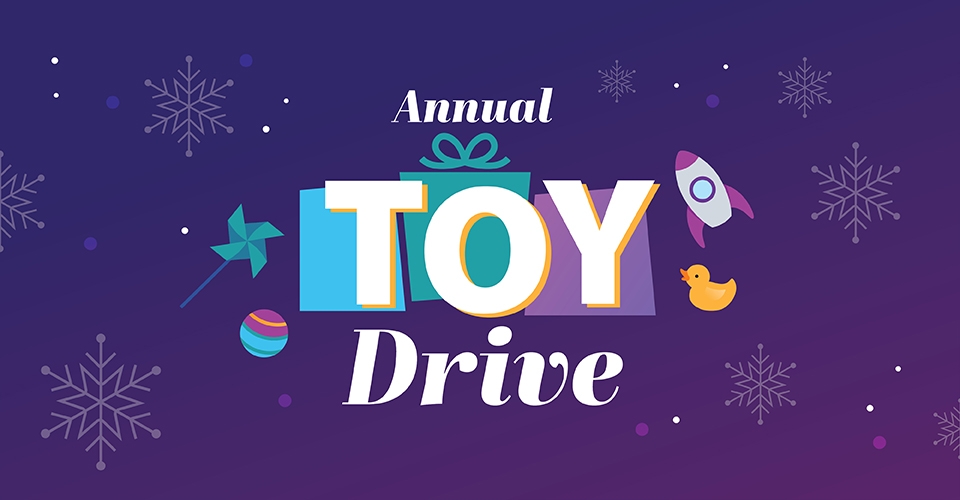 IRVINE, Calif. (November 3, 2020): Join the City of Irvine and the Irvine 2/11 Marine Adoption Committee in brightening the season for military families. The Annual Toy Drive benefits families of Irvine's adopted 2/11 Marine Battalion. Help bring joy to these families during the holidays by donating a new, unwrapped gift suitable for infants or children ages 12 and younger.
Donations can be dropped off now through December 14 during the following hours at the locations below:
Irvine City Hall & Irvine Police Department, 1 Civic Center Plaza
Monday–Friday, 9 a.m.–5 p.m.
Orange County Great Park Visitors Center, 8000 Great Park Blvd., Irvine
Daily, 11 a.m.–7p.m.
Drive-Thru Drop-Off, Irvine Civic Center, 4 Civic Center Plaza
Saturday, December 5, 9 a.m.–noon
Saturday, December 12, 9 a.m.–noon
The Irvine 2/11 Marine Adoption Committee will be on-site at Irvine Civic Center, Parking Lot 4, next to the Colonel Bill Barber Marine Corps Memorial Park Stadium. Please follow the event directional signs to the toy drop-off area. Please have toys ready in the trunk and/or backseat of your vehicle. Volunteers will assist with retrieving your toy donation while maintaining proper social distancing and safety guidelines.
Monetary donations and donations through AmazonSmile will also be accepted. To donate online and for more information, visit cityofirvine.org/211 or call 949-724-6606.