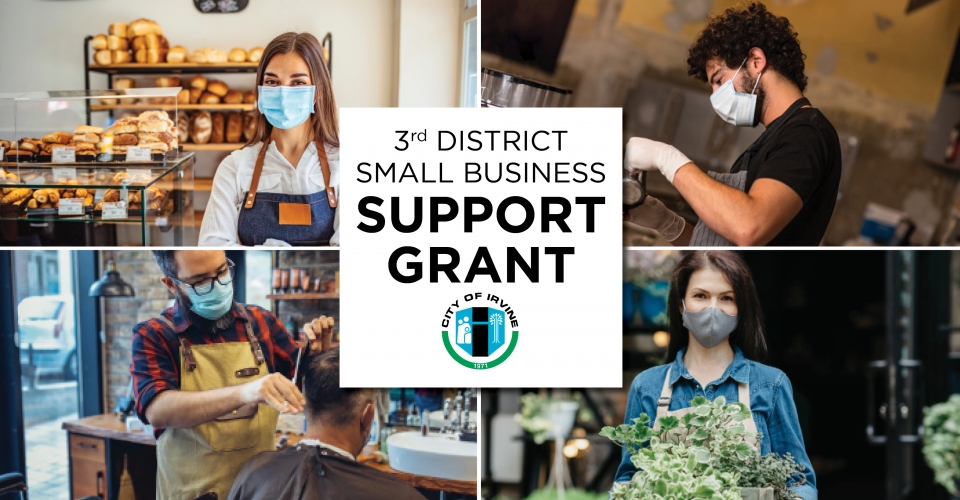 Thursday, February 11, 2021
The City of Irvine received $722,200 from the County of Orange to assist small businesses within the Irvine portion of Orange County's 3rd Supervisorial District. Third District grant funds were to help cover the costs of business interruption caused by the COVID-19 pandemic and related Stay-At-Home Orders.  
Applications for the Third District Small Business Support program were accepted between 8 a.m. on Wednesday, January 20, 2021 and 4:59 p.m. on Friday, January 29, 2021. Applications were randomly-assigned an Application Review Number, and were reviewed and processed in number order.  
As of Thursday, February 11, 2021, all $722,200 in available grant funds have been awarded. Applicants have been notified of their final application status via email.  
The City was able to assist a total of 147 small businesses through this program. 
At this time, we do not anticipate additional small business funding coming directly to the City of Irvine. We encourage all Irvine small businesses to pursue additional funding opportunities, including those offered through the federal Small Business Administration (SBA). Please visit the SBA website at https://www.sba.gov/page/coronavirus-covid-19-small-business-guidance-loan-resources for more information.