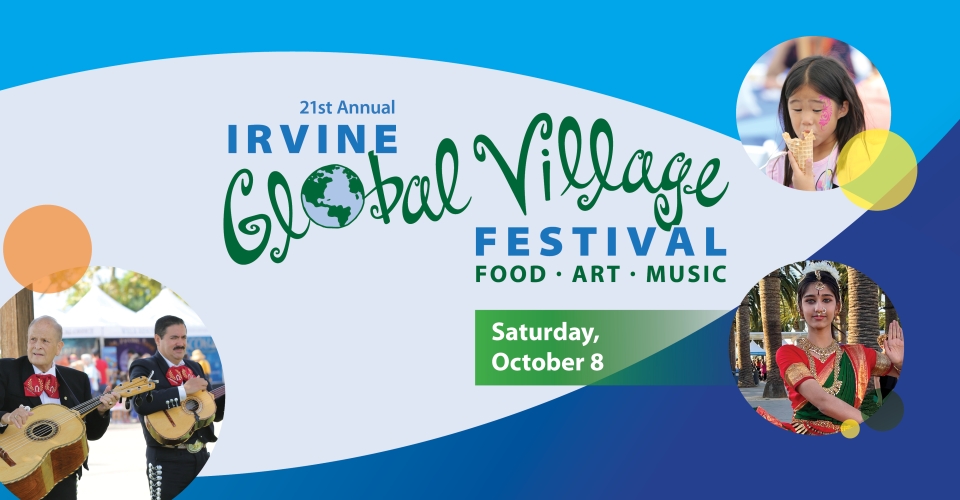 Monday, September 12, 2022
Orange County's premier multicultural event returns  Saturday, October 8, to Great Park to celebrate Irvine's diverse community with a special emphasis on supporting and representing Irvine's local businesses. At the Irvine Global Village Festival from 10 a.m. to 6 p.m., enjoy kids' activities, local and global cuisine, a global marketplace, music, art, and exhibits.
This year, families can play together in an expanded Kids Village with crafts, interactive activities, and a petting zoo. Attendees of all ages can sample international cuisine as well as favorite festival foods for $3–8 per item; shop for a variety of handmade goods and art in the Global Marketplace; enjoy art exhibitions and traditional displays; and watch live dance and musical performances including global, country, rock 'n' roll, Top 40, and more.
"The Irvine Global Village Festival brings together over 90 local and diverse businesses and organizations," said Mayor Farrah N. Khan. "We are excited to celebrate the rich heritage and creativity of the residents and businesses that call Irvine home, while spending quality time with friends and family."
Admission and general parking are free, and premier parking closer to the festival site will be available for $10 on-site (cash only). Great Park is located at 8000 Great Park Blvd., Irvine.
Learn about this year's exhibitors, restaurants, Global Marketplace vendors, entertainment, and more at irvinefestival.org.