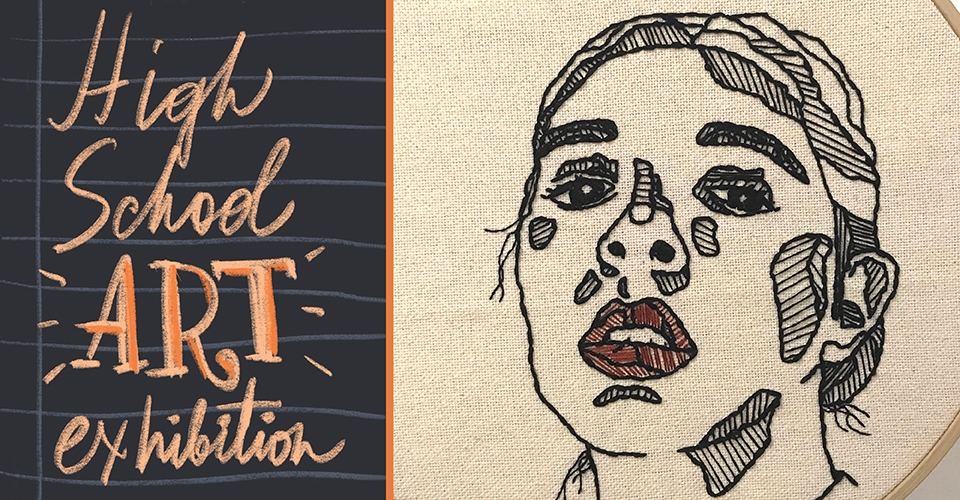 The City of Irvine's annual High School Art Exhibition is March 23-April 14 at the Irvine Fine Arts Center, with an opening reception from 4 to 6 p.m. and a poetry slam 6-8 p.m. on Friday, March 23.
The multimedia show features original artwork – including drawing, painting, photography, printmaking, digital media, sculpture and ceramics – produced by students from Irvine high schools. Two additional schools will be represented in the exhibition this year: Arnold O. Beckman High School located in Irvine, and the new Portola High School.
Faculty from local high schools submitted students' artwork to Irvine Fine Arts Center staff, who selected the final pieces to display. The show is juried by Torrey Cook, who has organized and produced exhibitions and art events in California for more than a decade. In 2010, Torrey founded her first brick-and-mortar gallery, Artists Republic 4 Tomorrow. She has since curated more than 100 exhibitions in her galleries in Laguna Beach and Anaheim, and developed several public art projects throughout Southern California.
Admission and parking are free. The Irvine Fine Arts Center is located inside Heritage Community Park at 14321 Yale Ave. For more information, visit irvinefinearts.org or call 949-724-6880.
Image Above: Zoe McFarlane, Me, embroidery, 9 x 9", 2017. Crean Lutheran High School. Teacher: Anna Bloomfield