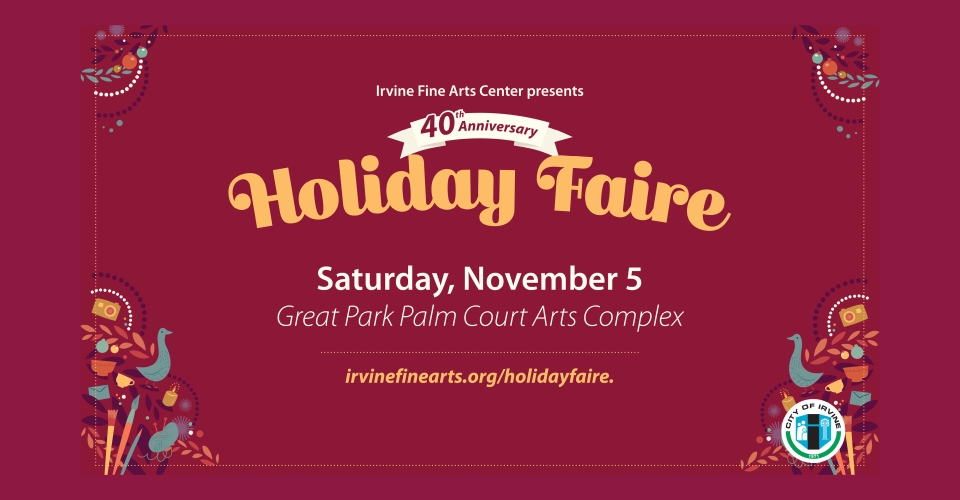 The Irvine Fine Arts Center invites the community to the 40th annual Holiday Faire Saturday, November 5, 10 a.m.–4 p.m. at Great Park. An event that began as a home boutique and has since tripled in size, the Holiday Faire has become Irvine's favorite destination to shop and support local artists, and expose new and established artists to a growing community.
Featuring more than 100 local and regional artisans showcasing unique handmade gifts for purchase it is just in time for the holiday season, Holiday Faire will take place throughout the Great Park Palm Court Arts Complex and will feature live festive holiday music and an artisan atmosphere. Artists and artisans sell an array of items including holiday decorations, ceramics, jewelry, folk crafts, clothing, and more.
Visit the Holiday Faire to get a jump on your holiday shopping! Admission is free and open to the public.
Great Park is located at 8000 Great Park Boulevard in Irvine. For more information about the Holiday Faire, including a list of vendors and event map, visit irvinefinearts.org/holidayfaire.