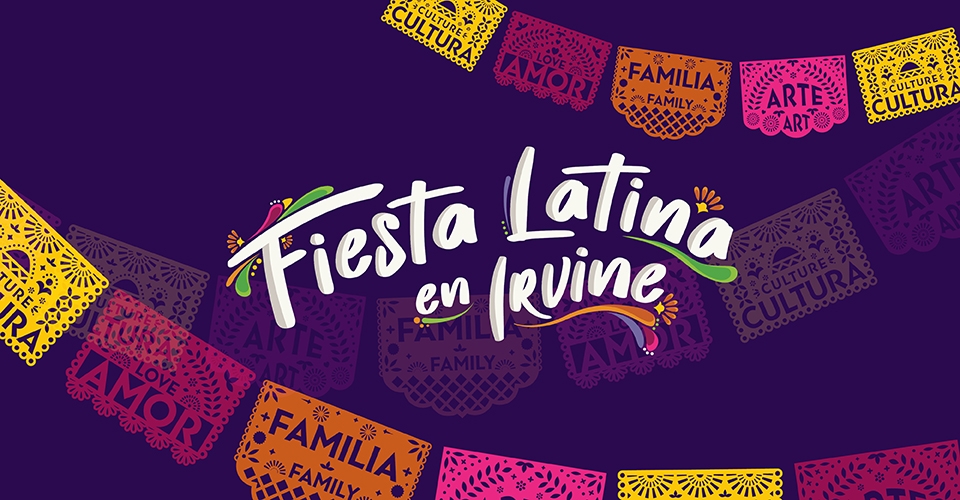 The City of Irvine, in partnership with University of California, Irvine, will host the inaugural Fiesta Latina en Irvine at Great Park on Saturday, September 24, from 11 a.m. to 3 p.m.  
The event honors the generations of Latin American individuals and heroes who have positively influenced and enriched our nation, society, and community. Fiesta Latina en Irvine observes Hispanic Heritage Month, inviting the community to learn about the histories, cultures, traditions, and contributions of Hispanic Americans through music, food, language, literature, and art. This free event is open to all ages.
Hispanic Heritage Month celebrates the contributions of Hispanic Americans with ancestors from Latin American indigenous communities and those with Spanish, Mexican, Caribbean, Central and South American roots. Enacted under federal law, the observance begins September 15 and ends October 15, starting on the Independence Day anniversary for many Latin American countries. It began as a weeklong observance in 1968 under President Lyndon B. Johnson, and was expanded to a 30-day observance in 1988 by President Ronald Reagan. The national theme for 2022 Hispanic Heritage Month is "Unidos: Inclusivity for a Stronger Nation."
"Hispanic, Latino, and indigenous heritage is woven throughout all communities in Southern California," said Mayor Farrah N. Khan. "The City of Irvine is excited to celebrate this community's contributions and achievements – through food, art, crafts, literature, and music. I invite all community members to attend the inaugural Fiesta Latina en Irvine and unite to build a stronger, more inclusive City."
This family-friendly event includes education, entertainment, crafts, vendors, food trucks, and a pop-up art exhibition in Hangar 244. Local community partners will be in attendance to support the event and share organizational information and resources. This event is free, open to all ages, and no registration is required. 
The City of Irvine is committed to honoring traditional and culturally-relevant events that highlight the City's diverse and multicultural community. Each month the City highlights cultural celebrations and religious holidays through its Diversity, Equity, and Inclusion spotlight. For more information about these remembrances and to learn about the City's We Are Irvine campaign, please visit weareirvine.org.  
For more information about Fiesta Latina en Irvine, please visit cityofirvine.org/fiesta.