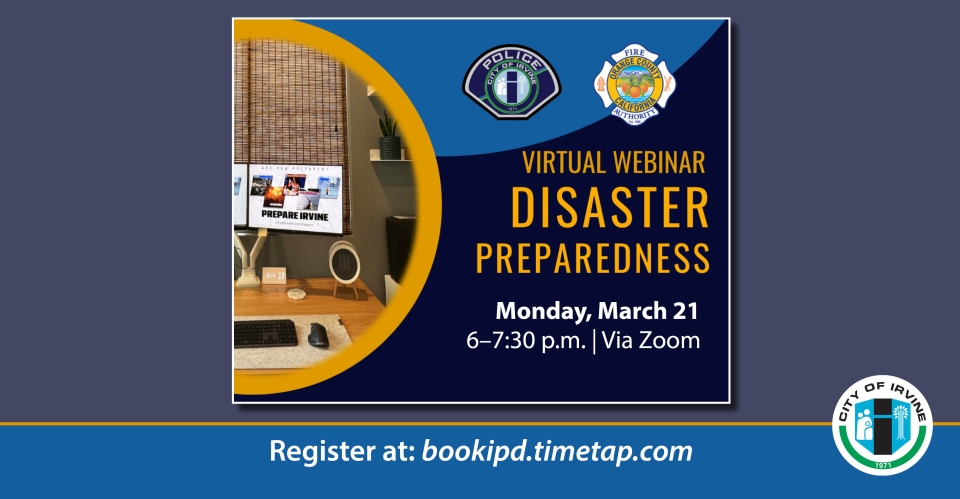 The City of Irvine's Office of Emergency Management will hold a virtual Disaster Preparedness Webinar Monday, March 21, from 6 to 7:30 p.m. via Zoom.
Residents are invited to join the virtual webinar to learn about local emergency hazards, emergency alerts and warnings, and personal and family disaster planning.
Other topics which will be covered include:
Fire education safety
Evacuation zones
Hi-Lo evacuation siren
Earthquake safety
Volunteer organizations for safety
Disaster kits
Emergency Management mutual aid systems
Register to attend the webinar at bookipd.timetap.com. Please email prepareirvine@cityofirvine.org with any questions.