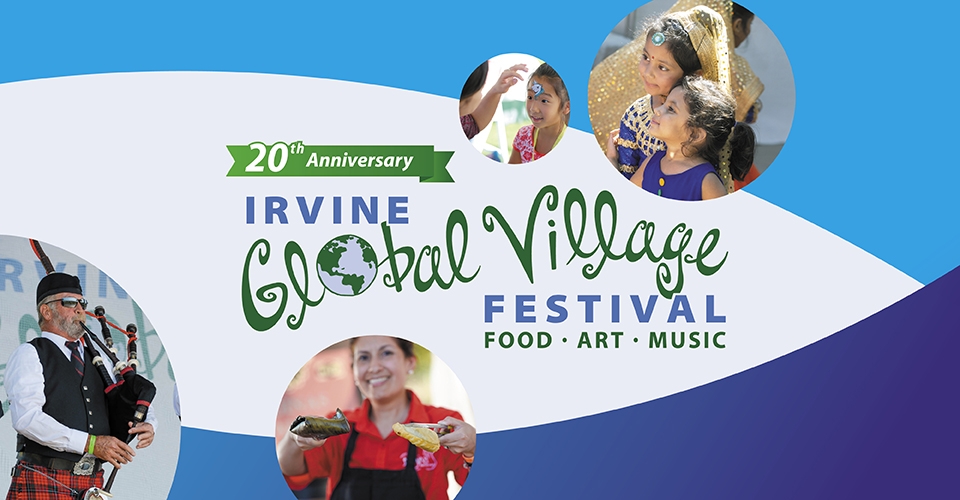 Bring your friends and family together to celebrate the 2021 Irvine Global Village Festival. Orange County's premier multicultural event returns Saturday, October 9, to Great Park with a full day of food, art, music, and a celebration of Irvine's diverse community. Join us as we celebrate 20 years of community fun, in tandem with the 50th anniversary of the City of Irvine's incorporation.
Expanded festival hours of 10 a.m. to 7 p.m. are packed with entertainment and activities. Families can play together in an expanded Kids Village with crafts, interactive activities, and a petting zoo. Attendees of all ages can sample the best international cuisine as well as favorite festival foods; visitors can stroll through an Artisans Marketplace, art exhibition, and demonstrations; and musical performances representing cultures from around the world, as well as your favorite Top 40 cover bands will fill the festival.
"We are excited to bring the community together again to enjoy the Irvine Global Village Festival at Great Park," said Mayor Farrah N. Khan. "There will be plenty of room outdoors to take in the sounds and sights while spending time with friends and family."
This year, admission is free in celebration of the festival's 20th year and the City of Irvine's 50th anniversary. General parking is free, and premier parking closer to the festival site will be available for $10 on-site (cash only). Learn more at irvinefestival.org. Great Park is at 8000 Great Park Blvd., Irvine.