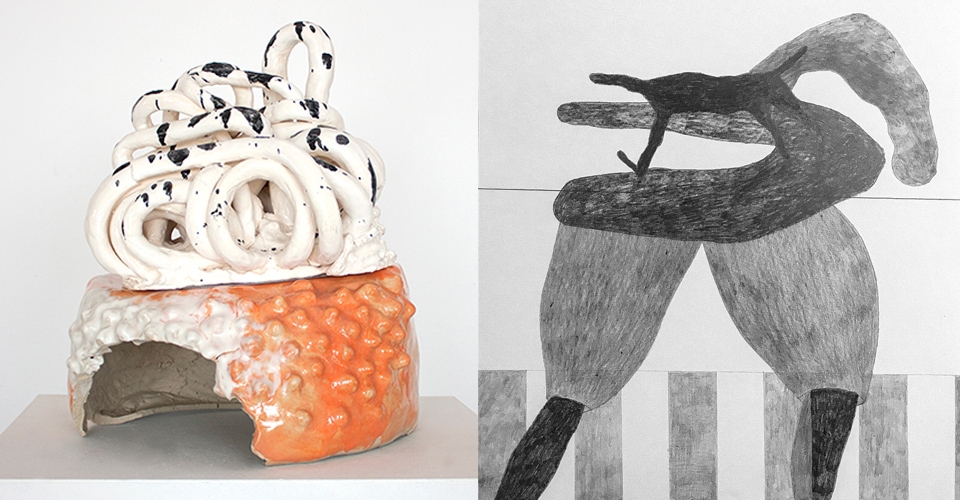 The Irvine Fine Arts Center announces the opening of two winter exhibitions, one examining changing familial relationships and the other exploring physicality and the body. The exhibitions run concurrently Saturday, November 17–Saturday, January 19. A free reception open to the public is Saturday, November 17, 4–6 p.m.
Re:balance, located in the Main Gallery and Gallery 2, features the work of Ching Ching Cheng, Juliana Rico, and Jane Szabo. This exhibition offers a look at the shifting dynamics of family relationships undergoing change. The three artists explore how established, seemingly permanent roles within families are adjusted as a result of birth, growth, aging, and loss. Parenthood becomes part of artistic practice; a shift in responsibility reveals newfound personal strength; the energy at the center of a family quietly fades. These narratives are explored through photography, video, and installation, reflecting the artists' search of new equilibrium within their family structures.
Pleasure at a Distance, located in Gallery 1, features work by Katie Kirk and Kaveri Raina. It presents the work of two artists exploring physicality through their materials. Katie Kirk's ceramic sculptures celebrate the body, materiality, and difference through their layered structure, finger impressions, and colorful palette. Each piece is an artifact, documenting her body's physical record. Kaveri Raina examines the strangeness of the physical body displaced, hovering, uncomfortable, and always anxiously awkward. She navigates binaries searching for in-betweeness, trying to both fulfill and disrupt expectations at once.
Gallery hours are 10 a.m.–9 p.m. Monday–Thursday, 10 a.m.–5 p.m. Friday, and 9 a.m.–5 p.m. Saturday. Exhibitions, opening reception, and parking are free. The Irvine Fine Arts Center is located inside Heritage Community Park at 14321 Yale Ave. For more information, visit irvinefinearts.org or call 949-724-6880.