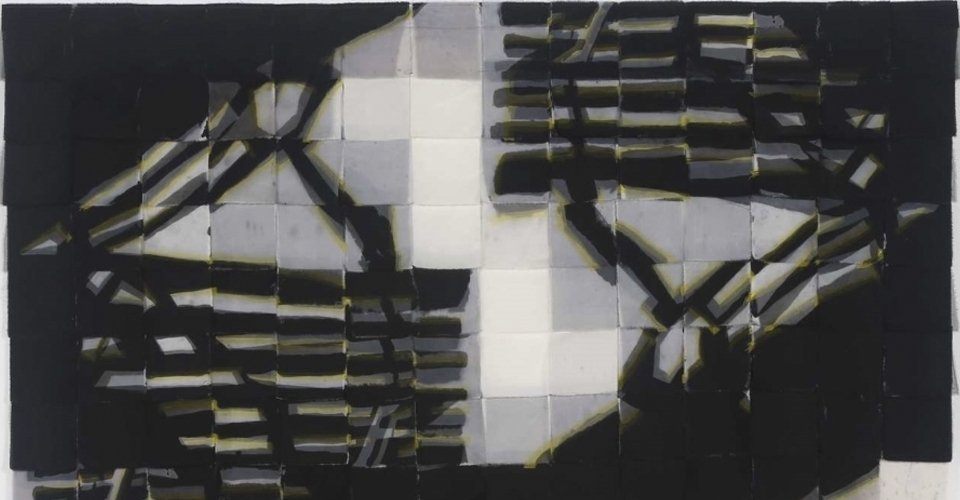 The Irvine Fine Arts Center announces the opening of two summer exhibitions that feature the work of Orange County-based artists Lesley Kice Nishigawara and Eric Stoner. The exhibitions run concurrently Saturday, June 16-Saturday, Aug. 11.
Lesley Kice Nishigawara: Repeat, located in the Main Gallery, examines systems of order in our daily lives through visual and formal articulations. Exploring how patterns and structure emerge from the relationship of the natural and manmade, this work expresses those complex relationships. Kice Nishigawara extracts ideas from her surrounding environment that she reexamines and abstracts through intricately constructed paper and textile works, weavings, drawings and installations. An Artist Talk will be open to the public Saturday, July 14, from 2-3 p.m., followed by an Artist's Reception, 4-6 p.m.
Moving at a Snail's Pace in Geologic Time, located in Gallery 1, showcases Eric Stoner's highly complex, layered collage works combining found imagery, original drawings and photographs, journals, woodworking elements, vintage album covers and other media. These autobiographical works pay homage to masters Pieter Bruegel and Hieronymus Bosch, and highlight the interconnectedness of events, people, places and influences in the artist's life. An Artist Talk will be held Saturday, July 14, from 3-4 p.m., followed by an Artist's Reception, 4-6 p.m.
Gallery hours are 10 a.m. to 9 p.m. Monday – Thursday, 10 a.m. to 5 p.m. Friday, and 9 a.m. to 5 p.m. Saturday. Exhibitions, artists' talks, artists' receptions and parking are free. The Irvine Fine Arts Center is located inside Heritage Community Park at 14321 Yale Ave. For more information, visit irvinefinearts.org or call 949-724-6880.