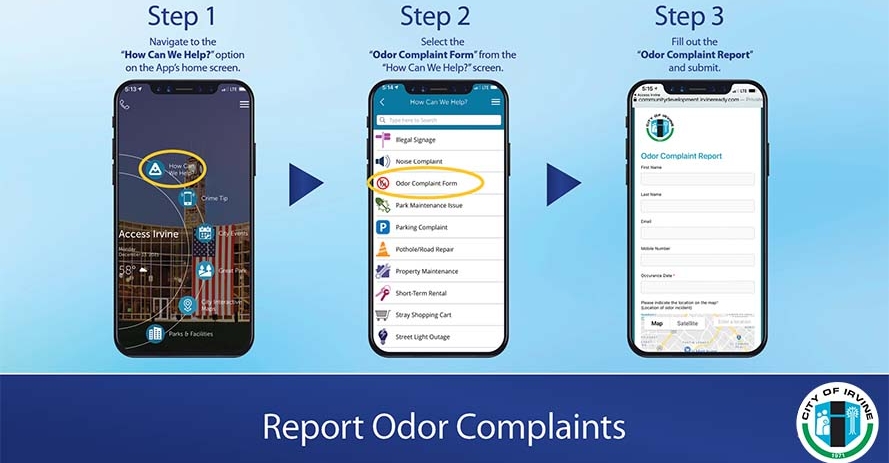 Monday, December 27, 2021
In an effort to ease odor reports throughout the City, an Odor Complaint Form has been added to the City website and the City app, Access Irvine. ​
To report an odor, open Access Irvine and click on How Can We Help or visit cityofirvine.org/HowCanWeHelp.
There you can report the day, location, odor description and source if identifiable, weather conditions, whether you have experienced any symptoms, and any other details. Please note that if you suspect a gas leak, you should call SoCal Gas at 1-800-427-2200.
For response to odor complaints, please contact South Coast Air Quality Management District at 1-800-CUT-SMOG, or via aqmd.gov.
Click here to learn more about the Access Irvine app and how to download to your smartphone.