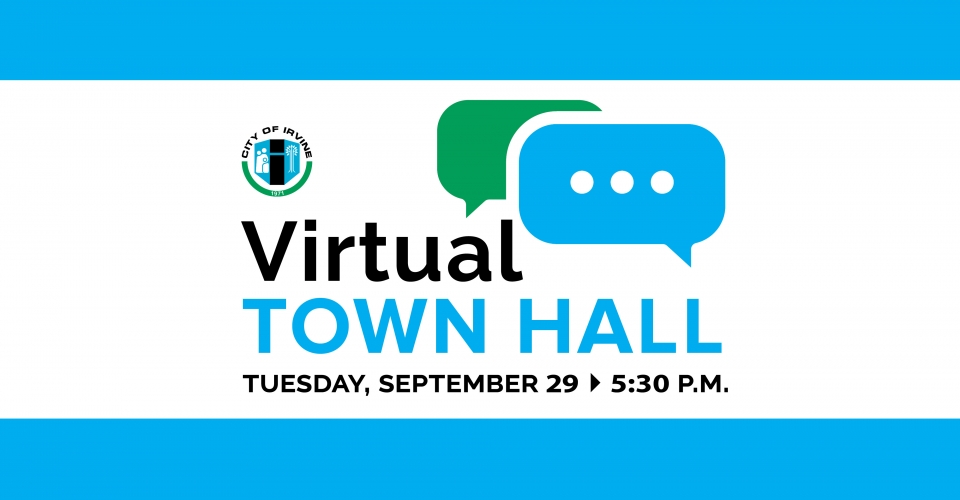 Wednesday, September 23, 2020
Tonight's Virtual Town Hall has been postponed and will be rescheduled for a later date. More information will be shared as it becomes available.
Join the Wildfire Readiness Virtual Town Hall on Tuesday, September 29 at 5:30 p.m. as panelists discuss the City's response to wildfire readiness, in addition to actions residents can take to be prepared. Topics will cover the Ready, Set, Go action plan, vegetation management, evacuation plans, and alert and warning systems. Panelists include: 
Irvine Mayor Christina L. Shea
Councilmember Anthony Kuo
Irvine Police Chief Mike Hamel
Orange County Fire Authority Division 2 Chief Shane Sherwood
Orange County Fire Authority Senior Fire Prevention Specialist Doug Hartman
City of Irvine Emergency Management Administrator Bobby Simmons
Irvine Police Department Area Lieutenant Bill Bingham
City of Irvine Open Space Administrator Casey Gnadt
The meeting will be held via Webex and will be televised on ICTV 30. To register, visit https://bit.ly/32UwtPR. Questions can be submitted in advance when registering for the meeting.