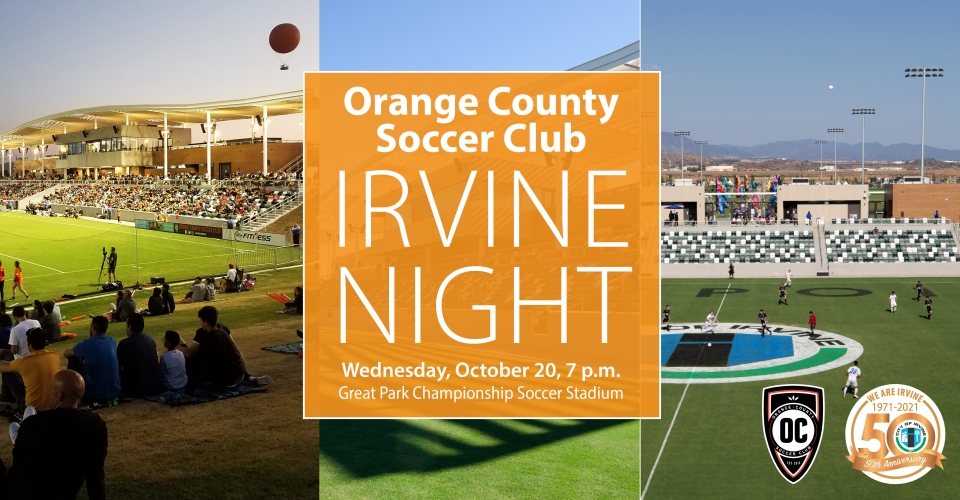 Tuesday, September 14, 2021
In celebration of the City's 50th anniversary, the Orange County Soccer Club is hosting Irvine Resident Night Wednesday, October 20 at 7 p.m as they take on the San Diego Loyal Soccer Club at Great Park Championship Stadium. 
All Irvine residents are eligible to receive an exclusive discounted ticket of $15 for reserved seats and $10 for general admission simply by entering your Irvine zip code on the special ticket offer website. Only physical zip codes will be accepted. PO Box zip codes will not be eligible for a discounted rate. 
In addition, a COVID-19 vaccine clinic will be offered by Hoag Hospital, and visitors can enjoy Cheap Eat specials prior to the game. Visit with local Irvine businesses and celebrate small business at Championship Soccer Stadium at Great Park.
Buy your discounted tickets at fevo.me/irvine50 by entering your Irvine zip code. 
Visit orangecountysoccer.com for more information.