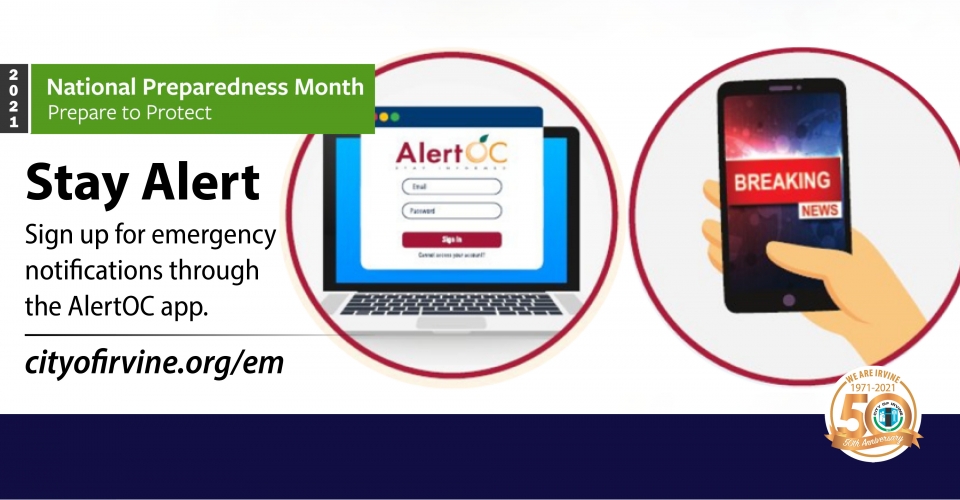 Monday, September 13, 2021
September is National Preparedness Month and residents are encouraged to take steps to prepare for emergencies by signing up for AlertOC.
This notification system works by sending registered users emergency notifications from the Irvine Police Department and City of Irvine.  
Registering with AlertOC allows time-sensitive voice messages to be sent to your home, mobile, or business phone. Text messages may also be sent. Learn more and register at alertoc.org.  
. For more information regarding emergency management, visit cityofirvine.org/em.