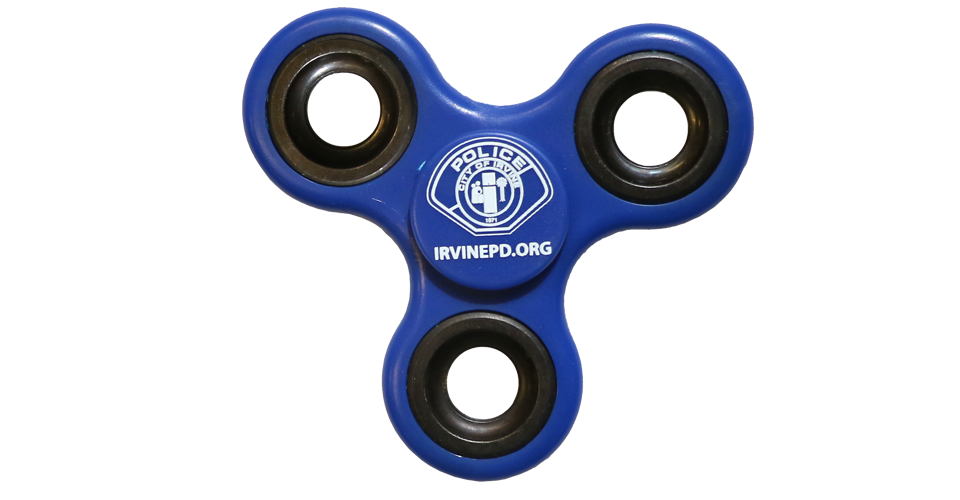 Irvine, Calif. (July 13, 2017) – The Irvine Police Department (IPD) is joining the celebration for National Night Out. This annual tradition celebrated across the country will be held August 1 from 5:30 to 7:30 p.m. The event offers a chance for neighbors to interact with each other and police personnel, as well as explore police vehicles and learn important crime prevention tips.
Residents can choose from an array of activities at three locations. All locations will offer free hot dogs and drinks. Attendees who bring a canned food item to benefit Families Forward will be entered in an opportunity drawing.
Cypress Village Community Park (255 visions): A bike rodeo, face painting, bounce house, police K-9, police motorcycles, SWAT vehicle, D.A.R.E. Officers and games for kids are part of the festivities. Guests can purchase dessert items from the Stick-a-Berry food truck.
Adventure Playground at University Community Park (1 Beech Tree Lane): The recently renovated Adventure Playground features a tree house, art wall and fort zone. Attendees will also see an Irvine Police Department E-Bike demonstration, meet Animal Services Officers and their special friend, enjoy face painting and participate in a Crime Scene Investigation game. Guests can purchase from the Kona Ice truck.
The Ranch Neighborhood Park (5161 Royale Ave.): D.A.R.E. vehicle, police K-9 and display, inflatable obstacle course, E-Bike demonstration, Orange County Fire Authority truck, "Remove It or Lose It" car and the SWAT "BEAR" vehicle are among the displays and activities. Front Porch Pops will offer items for purchase.
Children at all three locations will receive a free, limited edition Irvine Police Department fidget spinner.
For event updates, follow IPD on social media.
###