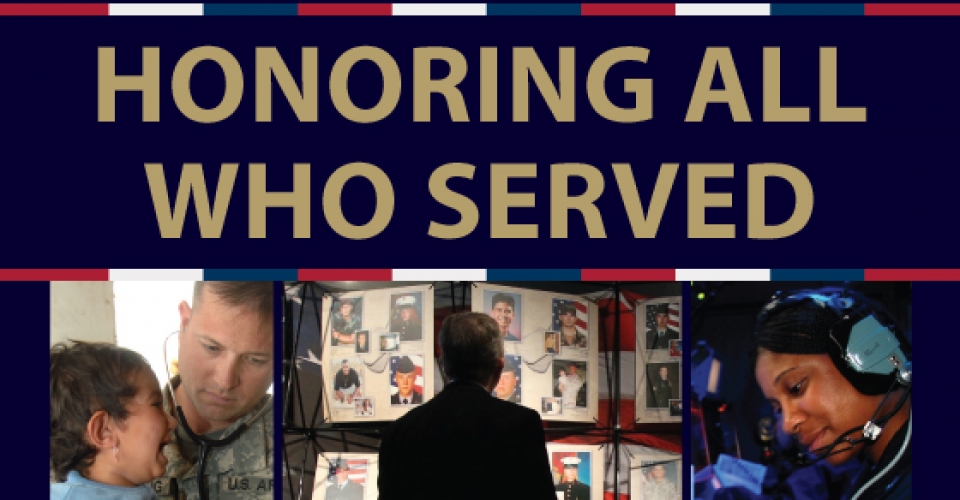 Veterans Day is a time to honor America's veterans for their patriotism, love of country, and commitment to serve and sacrifice for the common good. In honor of our veterans and in support of their families, the City of Irvine is hosting two Veterans Day events:
Remembering Our Fallen
Sunday, Nov. 8 at 2 p.m.
Irvine Civic Center
An opening ceremony will celebrate the arrival of Remembering Our Fallen, an exhibit of photos and mementos honoring more than 750 service men and women from California who died in the wars in Iraq and Afghanistan since 2001. The opening ceremony will be followed by a candle-lighting at the Northwood Gratitude and Honor Memorial, 4531 Bryan Ave., Irvine.
The exhibit, co-hosted by the City of Irvine and the Northwood Gratitude and Honor Memorial Committee, will be on display at the Irvine Civic Center, 1 Civic Center Plaza, through Nov. 21.
Veterans Day Ceremony
Wednesday, Nov. 11, 11 a.m.-12:30 p.m.
Colonel Bill Barber Marine Corps Memorial Park
Irvine Mayor Steven S. Choi will speak at the City's traditional Veterans Day Ceremony. The ceremony will also feature remarks by Michelle De La Cruz, Commander, American Legion Post 838; and Lt. Col. Christian Ellinger, U.S. Marine Corps. The day will be highlighted by presentations from the 2nd Battalion, 11th Marine Regiment Color Guard and the Irvine Police Department Honor Guard.
Both events are free and open to the public. In the event of inclement weather, the Veterans Day Ceremony will move to the Irvine Civic Center, located adjacent to the park. For more information, call 949-724-6606.