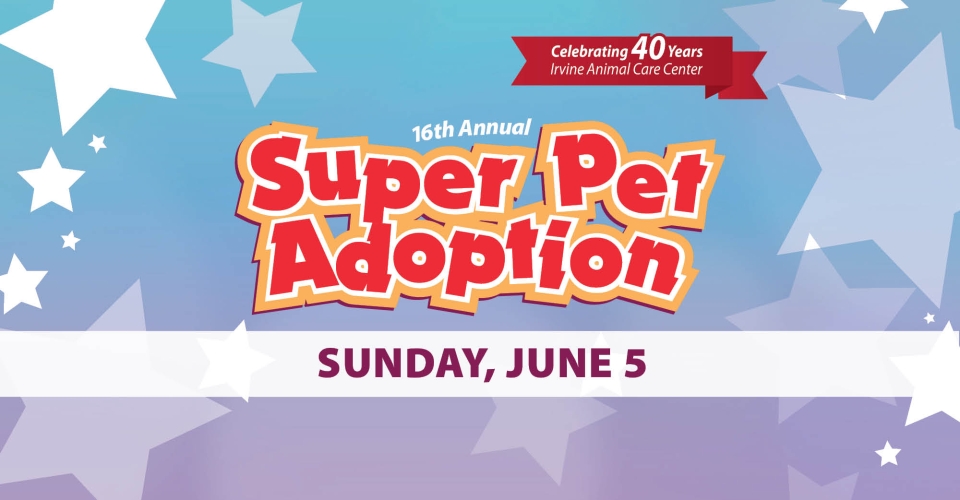 The Irvine Animal Care Center will host its 16th annual Super Pet Adoption event Sunday, June 5, 10, a.m.–3 p.m. This year's event will require advance registration.
The annual event features a variety of pet rescue groups expected to bring more than a hundred homeless dogs, cats, birds, and other small animals for adoption. The annual event also features gourmet food trucks and bake sale, opportunity drawings, and vendors and services for pets and their humans. Cats, dogs, and rabbits available for adoption are spayed or neutered, microchipped, and evaluated by a veterinarian. Cats and dogs are vaccinated appropriate to age.
Event admission is $5 per person (kids 13 and younger are free). Advance ticket reservation is required for all attendees, including children. Tickets go on sale May 2.
The Irvine Animal Care Center is located at 6443 Oak Canyon. For more information or to view a list of participating rescues and vendors, visit irvineanimals.org or call 949-724-7740.