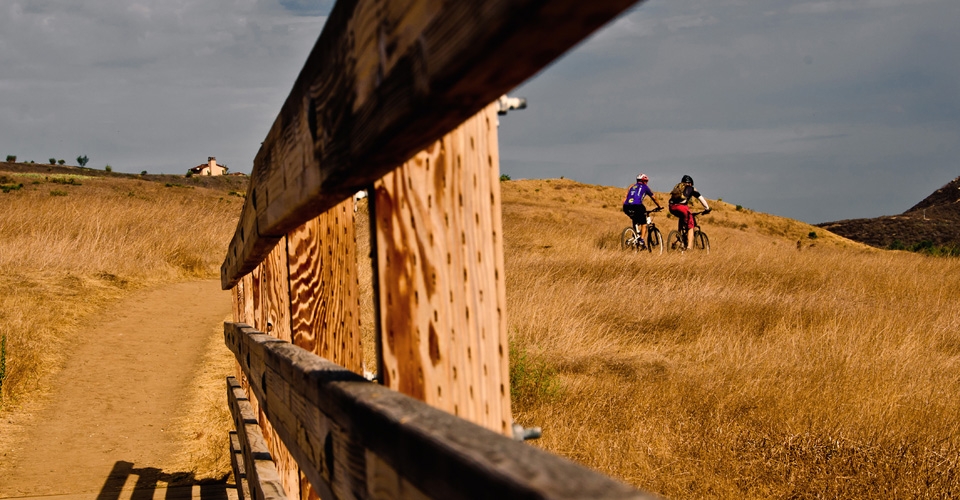 To translate this page into another language, hover over "translate" in the red bar at the top of the page, and click your preferred language. For the best experience, please use either Google Chrome or Microsoft Edge as your browser. Internet Explorer does not support the translate function.
What is the General Plan Update?
The City of Irvine is preparing a focused update to its General Plan (Update), a state-required document representing the long-range vision of the City for the next 20 to 25 years. The Update will contain goals and policies to help the City reach its vision ensuring Irvine's high quality of life is preserved and enhanced as the City matures.
The Housing Element is one topical chapter within the General Plan and is Irvine's "housing plan." Irvine, along with all California cities and counties, is required to adequately plan to meet the housing needs of everyone in the community and to update its Housing Element every eight years, which coincides directly with the State-mandated Regional Housing Needs Assessment allocation process. For more information on the 6th cycle HEU and RHNA, please click here.
What will the Update cover?
This Update will accommodate our 6th cycle Housing Element Update (HEU) with its sizeable  RHNA allocation. As a result, changes to the existing land use plan and allowable development intensities in response to the 6th cycle HEU, which once certified by the State, will drive this Update of impacted elements (i.e., topical chapters) such as land use, circulation and mobility, safety, and noise and its associated Zoning Ordinance amendment. Additionally, in July 2019, the City Council directed staff to develop a new element focused on environmental protection and climate action highlighting City efforts related to the environment such as the adopted Strategic Energy Plan and on-going Climate Action and Adaptation Plan (CAAP) work effort. For more information on Irvine's climate planning efforts, visit cityofirvine.org/climate-planning.
What is the Status of the Update?
The completed first phase of the Update included extensive public outreach, preparation of a background report, and development of the preliminary planning framework.
This second and final phase of the Update generally focuses on policy analysis and development, drafting and finalizing the Update document and associated Zoning Ordinance amendment, developing a strategic implementation plan, and preparing the associated environmental impact report (EIR) and technical studies in accordance with the California Environmental Quality Act (CEQA).
Upcoming Events
No events at this time.
Past Events
Community Outreach Workshops
GPU Community Workshop Presentation
Virtual:
Wednesday, May 24, 6-8pm
Virtual Meeting via Zoom
Open House:
Thursday, May 25, 6-8pm
Los Olivos Community Center
101 Alfonso, Irvine
GPU Community Outreach Flier
GPU Information Session
Irvine City Hall Council Chamber, 1 Civic Center Plaza
Thursday, September 22, 6-8 p.m.
INFORMATION SESSION PRESENTATION
General Plan Update Information Session Flier
Anticipated Project Schedule (subject to change)
The Update is far reaching, requiring a multi-year work effort, and will finish by mid-October 2024.
Spring 2022

Focus on Evaluating Existing Conditions

 

 

Commence phase 2 of Update
Due diligence
Develop community outreach plan
City Council General Plan Amendment Scoping Session – June 2022

Summer 2022- Winter 2023

Focus on Listening and Developing Goals, Policies, Plans, and Strategic Implementation

 

Planning Commission Study Session
Stakeholder outreach (on-going)
Develop draft elements and Zoning Ordinance amendments (ZOA)
Develop draft strategic implementation program (commence Fall 2023)

Spring/Summer 2023

Focus on Creating Plan Alternatives for Land Use & Transportation

 

Stakeholder outreach (on-going)
Prepare draft environmental review for CEQA (i.e., EIR with technical studies)

Spring 2024

Focus on Listening and Refining

 

Stakeholder outreach (on-going)
Public review of draft Update/ZOA and CEQA documentation
Finalize Update/ZOA and EIR

Summer/Fall 2024

Focus on Public Review and Adoption

 

Adoption hearings:

Airport Land Use Commission
Community Services Commission
Finance Commission
Transportation Commission

Planning Commission
City Council

February 2025 (per SB 197)

Deadline for completion
How You Can Get Involved
You may subscribe to the City's mailing list for this project by clicking here. 
Contact Us:
Share Your Feedback
The update process includes a variety of opportunities for the community to be involved (i.e., see activities in bold in the anticipated project schedule above).
Here are more details and important links: