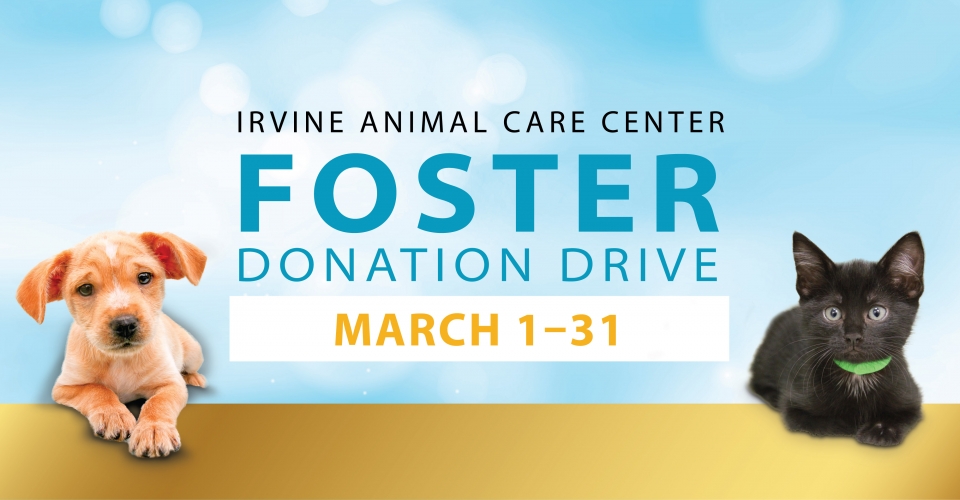 Thursday, February 21, 2019
The Irvine Animal Care Center invites the community to support its Foster Donation Drive, March 1–31. Support the center's new puppies, kittens, and young rabbits, as well as recuperating animals, by donating supplies such as formula, blankets, and toys. View a complete wish list at irvineanimals.org.
The center's Foster Care program provides shelter, supplies, food, and veterinary care for animals too young to be spayed or neutered, and those recovering from medical procedures. Members of the public interested in providing temporary care for young kittens, puppies, and rabbits, or animals recovering from a medical procedure, can learn more about joining the Foster Care program at irvineanimals.org/foster.
The Irvine Animal Care Center is located at 6443 Oak Canyon Road. For more information, visit irvineanimals.org or call 949-724-7740.