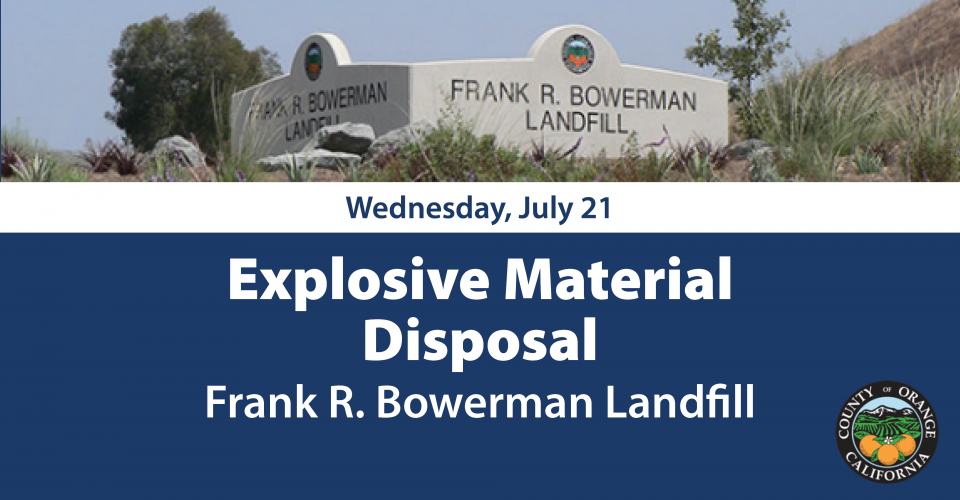 The OC Sheriff Bomb Squad (OCSD) will be conducting an emergency disposal of explosives at the Frank R. Bowerman Landfill Wednesday, July 21. The disposal will include the removal of 20 pounds of explosive material collected around the July 4 holiday. 
Residents or those in the area may see and helicopters circling the landfill, along with smoke in the air, and hear loud booms from 10-11 a.m as part of this process.
If you have any questions regarding the disposal event, please contact OCSD at 949-770-6011.