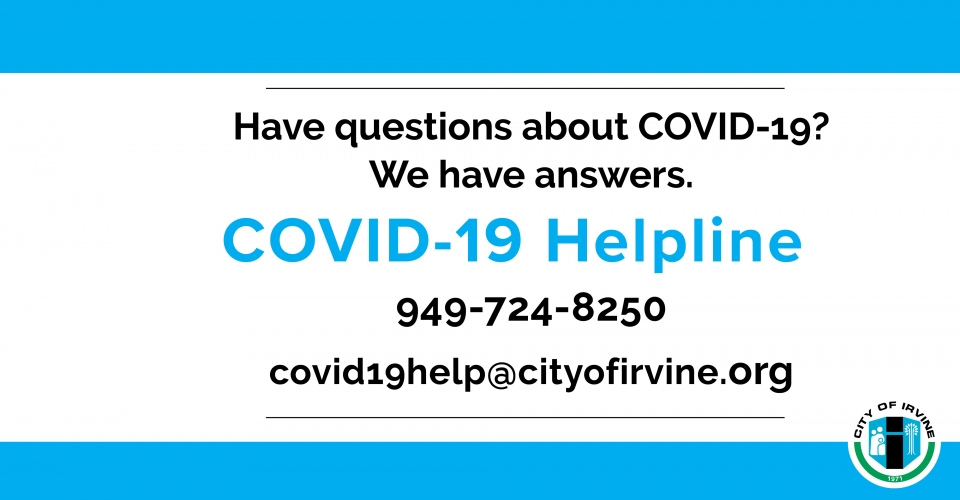 The City of Irvine's established COVID-19 Helpline is available for use by Irvine residents and community members who need help and have questions about the COVID-19 pandemic as it relates to our City.
The COVID-19 Helpline is answered by a live person daily between 9 a.m. and 6 p.m. City staff is available to assist callers and answer non-medical COVID-19 questions that pertain to the City of Irvine, such as inquiries about our local orders and resolutions, community and business resources, and information about our testing program.
If you are in need of help, call the COVID-19 Helpline at 949-724-8250 or email covid19help@cityofirvine.org.